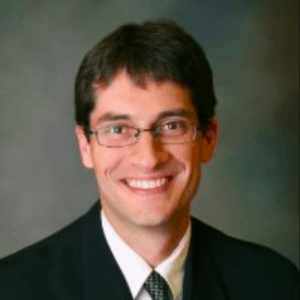 Brian Martens is a research coordinator at the University of Cincinnati. Along with the sponsor and Dr. Susan McElroy—the site's principal investigator—Mr. Martens and his team are wrapping up a study on bipolar disorder and depression.
"The purpose of this study was to investigate whether proteins in the blood can determine if a person has bipolar disorder," Mr. Martens told us during an interview.
People showing symptoms of bipolar disorder wait an average of six years before diagnosis and treatment. The onset of bipolar disorder is difficult to define because early symptoms can include both depression and mania, which can be difficult to distinguish from normal fluctuations in mood.
"If a person suffering from bipolar disorder is not accurately diagnosed then they're unlikely to be treated correctly," Mr. Martens told us. "If this blood test works, it will be a great tool for doctors to use when making treatment decisions."
Recruitment Challenges
Mr. Martens' study recruited patients with either major depression, bipolar 1 or bipolar 2 disorder, who were required to attend appointments over a 9-week period. Mr. Martens and his team had been successfully recruiting the depression patients but faced clinical trial recruitment challenges and struggled to find bipolar patients.
"There were 6 visits during the study, and blood draws at 4 of those visits. The lab will examine the blood samples and see if a diagnosis can be predicted," Mr. Martens told us.
Advertising Struggles
Before contacting Trialfacts, Mr. Martens and his team used Craigslist and sent email newsletters to their patient database.
"We've also done a lot of direct mail with something called Reach which is basically a coupon magazine which is modestly priced and usually has a decent return," Mr. Martens told us. "But over time it seemed like those returns faded. Perhaps we had saturated that particular group already. So we were looking for other options."
Contacting Patients
Mr. Martens' team also struggled to get in touch with patients to recruit them for clinical trials.
"Our site gets calls or emails from people interested in the study, and they leave their name and number. Unfortunately, a lot of time when we call back they don't answer or call us back," Mr. Martens told us. "It can be very frustrating to get these messages but never talk to the person."
Why Trialfacts?
Mr. Martens heard about Trialfacts from a different company who had successfully recruited for their study with Trialfacts' help.
"We were impressed by the results of the recruitment for that study. We felt like the process was novel," Mr. Martens told us. "So we approached Trialfacts about using their services for the bipolar population since a lot of our advertising methods had an average response. It looked like the Trialfacts process was very efficient."
Pilot Recruitment Process
We've recruited for a large number of different studies at Trialfacts—and we utilize our Due Diligence Process to model, forecast, and ultimately guarantee how many patients we are able to recruit for a particular study. However, while our Due Diligence process allows us to guarantee recruitment for most studies, some clinical trials pose recruitment challenges through introducing unknown variables to our analysis, e.g. recruiting from a population outside our expertise.
"Trialfacts readily admitted that they hadn't recruited a bipolar population at that point," Mr. Martens said. "So they suggested we try a pilot recruitment campaign."
Our Pilot Recruitment process is designed to identify and test the impact of any unknown variables that affect recruitment. During this process, we perform an analysis of your clinical trial as we would for our Due Diligence process. However, instead of submitting a finalized Recruitment Plan based on similar data from previous studies, we create, implement, and test recruitment strategies.
The Pilot Recruitment process is implemented rapidly and is priced below cost to minimize investment and risk.
"I think we did the pilot for at least a month, at a very reasonable cost," Mr. Martens said.
Phone Screen Appointment System and Prescreening
"We were very impressed by the phone appointment system," Mr. Martens said. "And the prescreening was very helpful."
The phone screen appointment system allowed Mr. Martens and his team to get a higher response from people rather than wasting time playing phone tag.
"People were much more responsive and we were actually able to talk with them and then schedule them accordingly," Mr. Martens told us. "The fact that they would schedule an appointment actually made it much more likely that we would talk to these people—our follow-up rates were much higher."
The fact that patients were already thoroughly prescreened also saved Mr. Martens and his team a lot of time.
"We could see that a person was qualified before we talked to them," Mr. Martens told us. "We had quite a bit of information to know that they looked promising. It was a much more detailed prescreening than we were used to from other options."
Outcome
Mr. Martens' study initially needed five bipolar patients enrolled who suffered from both bipolar disorder 1 and 2 and experienced symptoms of depression.
"We had been working on the study for a couple of years," Mr. Martens told us. "We enrolled 7 people through Trialfacts and that probably took about a month for that to happen. It was an absolutely outstanding response compared to our other outreach efforts."
The Pilot Recruitment Process allowed Mr. Martens and his team to overcome another clinical trial recruitment challenge-reaching an audience that they previously did not have access to, in a short amount of time.
"Trialfacts helped us reach people that we couldn't reach with the methods we were using. And it happened quickly. We could turn up the intensity of it, and we were able to get more responses based on the intensity of the advertisements."
What Next?
Trialfacts is currently helping Mr. Martens and his team recruit for several studies, including one that involves mild electrical stimulation of the spinal cord to see if that can help treat depression symptoms.
"We do a lot of treatment studies, mostly medication," Mr. Martens told us. "But the mild electrical stimulation study is a new approach, and we are excited to see what we learn."
The Benefits of Pilot Recruitment
If we don't have any experience recruiting for your clinical trial's specific patient population, we will undergo our Pilot Recruitment Program in order to identify and test the impact of any unknown variables that might affect recruitment.
There are several benefits to the Pilot Recruitment Program:
Low Investment and Low Risk – Our Pilot Recruitment process begins with a low investment that covers advertising costs in our testing phase. We do not charge for the development and testing of the recruitment plan and promotional material.
Fast Turnaround – With prompt client response, the Pilot Recruitment process takes approximately one week from the start to the creation of the Recruitment Strategy. With any necessary approvals in place, we can then begin advertising and providing subject referrals.
Recruitment Strategy – The Recruitment Strategy document includes patient research and patient persona creation; risk analysis of challenges anticipated by you, the client; challenges anticipated by Trialfacts and recommendations to address each; advertising strategy and targeting; and, promotional materials that include ads, study pages, and an online screening questionnaire.
Sample Size Acquisition – While we are unable to predict the exact number of patients we will recruit during the testing phase, you will still acquire all referrals we obtain during the testing period from advertising. All subject referrals will have completed and passed our online prescreen questionnaire, and be provided to you in the same manner as in our usual recruitment.
No Obligation – There is no obligation to move forward with a recruitment deal with Trialfacts following the completion of the Pilot Recruitment process. You retain full rights to use the recruitment plan and promotional materials we have developed.
Satisfaction Guarantee – Once finished, the Recruitment Strategy document is submitted for your feedback and approval. A 7-day window begins after we have submitted the final document to you, in which you can request a full refund if you are not completely satisfied.
To see whether your study is eligible for the Pilot Recruitment Program, contact us.