How do you contact your clinical trial participants?
This is a struggle every clinical researcher knows firsthand – the struggle of getting in contact with trial candidates via phone. You call, the patient doesn't answer, you leave a message, you call again…and the cycle continues. In fact, it can often be so one-sided that calling it "phone tag" almost downplays how much of a challenge it is.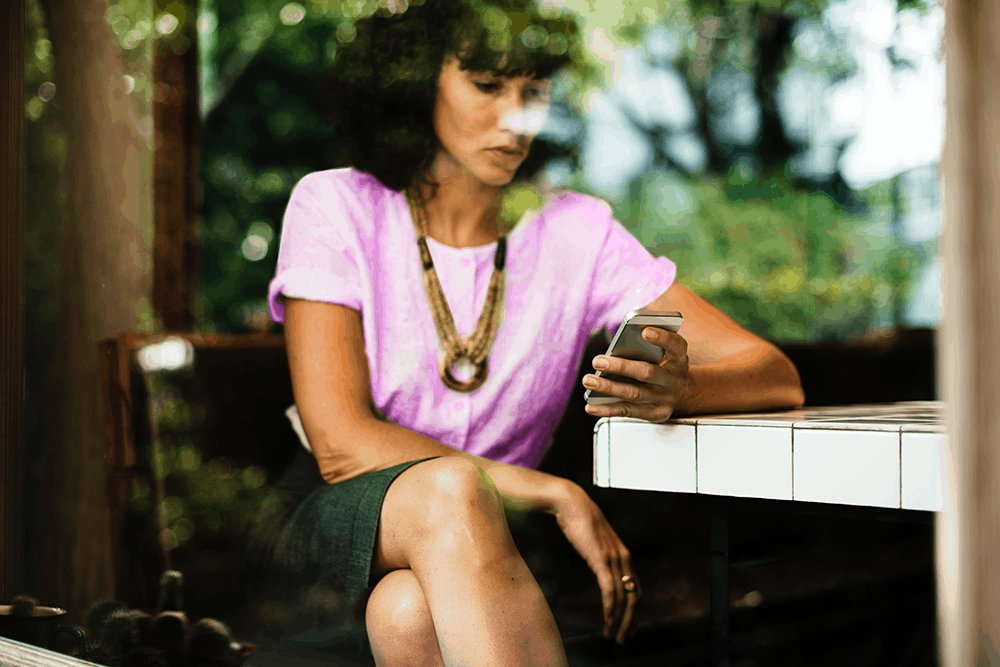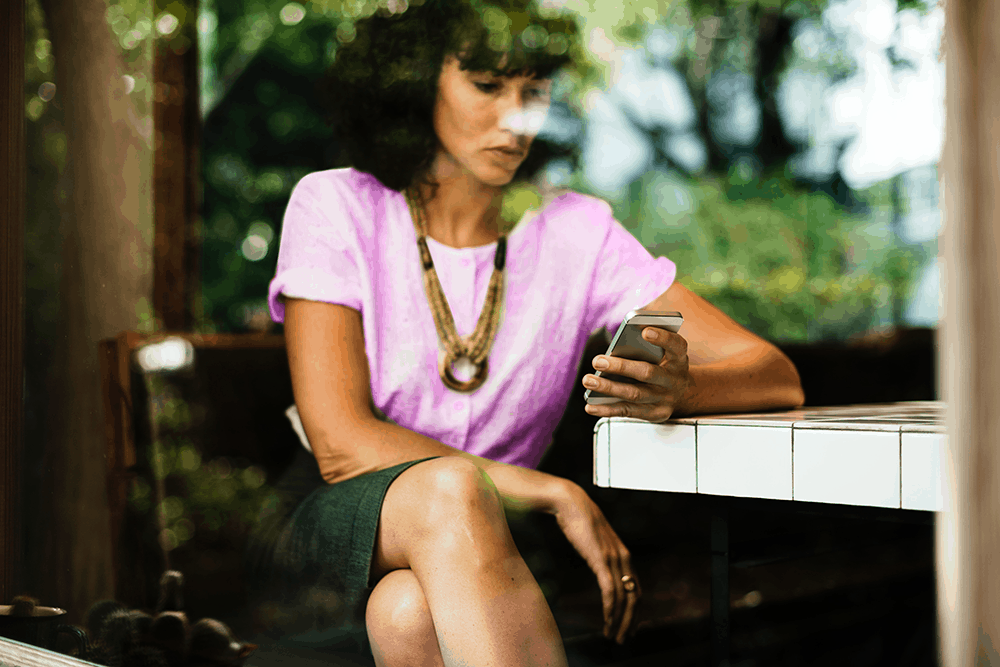 In an attempt to tackle this obstacle, we recently tested out a new method of getting in contact with our clinical trial candidates via phone and the results were incredible. Not only were we able to get in contact with 97% of the patients we were trying to connect with, but we got in contact with 85% of patients on the very first call.
Interested in learning more about what we did, why it worked, and how you can replicate our methods? Let us break it down for you.
The Experiment
If you use an online questionnaire or a simple submit form, it's likely that your questionnaire simply comes to an end after a patient hits the "submit" button. We made a simple alteration to our questionnaire that changed everything. In the past, we've asked patients to suggest a general time they think they would be available to receive a call, such as "in the evening" or "early morning."
On the final page of the new questionnaire, however, we asked candidates to choose an appointment time for a 10-minute phone call rather than simply planning to follow up within an hour as we've often done in the past. This method is most effective when patients are filling out and submitting a form or questionnaire but likely is less effective if you're asking patients to call in on their own. In some cases, following up within the first hour is still an effective and important strategy for recruitment.
During this phase, we personalised and humanised the process by including the name, photo, and phone number of the representative who would be calling the patient.
After the patient selected their appointment, we sent them a series of reminders leading up to their chosen time. We sent a reminder email 24 hours in advance, an email and a text reminder an hour in advance, and a final text reminder 10 minutes in advance.
The Results
Now, the big question: did it work?
The answer is a resounding "Yes!" In fact, this change made a night-and-day difference in terms of our success rate.
85% of patients answered when we called at their appointed time and of that 15 % that did not answer, 80% called us back within 5-10 minutes. All in all, that adds up to 97% of people either answering our first call or calling us back straight away.
This new method effectively halved the number of calls we needed to make each month; previously, we were making around 600 calls per month and this system brought us down to about 300 calls.
Need additional proof? In one of our recent studies, we attempted to get in contact with 80 patients and only 3 of those 80 were uncontactable.
Why Did It Work?
We put the patient's schedule first.
Rather than calling a patient based on our schedules and guidelines (i.e. calling them within an hour of their application submission) and hoping they were available, we allowed the patient to pick a time when they knew they'd be able to answer.
In some cases, patients may be filling out the form outside of business hours or they may become unavailable immediately after filling it out. In these cases, it's not possible or practical for researchers to call the patient right away, so it's more effective if the patient can choose their own appointment time.
Patients feel committed to the phone call.
It's easy for patients to blow off phone calls from unknown numbers, especially if they submitted the form and forgot about it or changed their mind. But when they agree to a given time and actually receive a call at that time, it feels like they're breaking a commitment and going back on their word if they don't pick up.
There's a human element to the process.
By personalising the appointment sign-up form with the calling representative's name and photo, trial candidates realise that it's a real person calling them, so it almost feels rude to ignore the call, whereas it doesn't feel rude to ignore a call from an organisation or a company.
We limited their appointment options.
We only allowed patients to select appointment times that were up to 3 days in the future. It wasn't possible for them to select a time a week or more away because we wanted the appointment to be fresh in their mind when we contacted them.
The reminders encouraged them to answer.
People are much less likely to accept phone calls from numbers they don't recognise. However, when patients receive a reminder notification telling them we'll be calling in 10 minutes, they're not caught off guard by the unknown number when we actually do call at that time.
They already know to expect our call, so it's not as scary or strange for them to pick up, even when they don't recognise the number itself.
How to Replicate Our Methods
When should you use this method?
It makes sense to use this method primarily when you're utilising online advertising, as the ad can direct people to the form and appointment sign-up.
This approach won't work with radio, newspaper, or TV advertising. However, you can always use such ads to direct patients to the webpage with your questionnaire and phone appointment sign-up.
Don't ask for the same information twice.
When asking a patient to submit personal information like their name and phone number, be sure they won't have to fill it out more than once. Don't ask for these details in the form and again in the appointment scheduler. This information should be integrated so they don't have to provide any of the same details twice.
Asking a patient to submit their contact information multiple times is frustrating for them and makes them less likely to re-enter it and set up an appointment.
Use a booking application for scheduling appointments.
Use an appointment scheduler, such as NeedToMeet, Schedule Once or WhenIsGood, to allow patients to set up their phone appointments. Make sure that you are only showing available times (i.e. no weekends if your office is closed on weekends).
We've found this system works best if calls are available to be scheduled no more than 2 or 3 days out, so limit the appointment options accordingly. Make sure you provide decent availability at varying times and on multiple days. This includes mornings, afternoons, and early evenings on at least five days of the week.
Something worth noting is if someone selects a time that is just 15 minutes or so after they submit the form, that probably means they want to be called right away. Go ahead and contact them immediately.
Send regular reminders.
We recommend sending an email reminder 24 hours before the appointment time and another email reminder an hour before. We also send out a text reminder an hour before as well as a final text reminder 10 minutes before. In addition, we send calendar reminders so the patient can add their appointment to their personal calendar.
While so many reminders may seem excessive, this hasn't proven to be the case. We haven't received a single complaint after testing it out on hundreds of people and the results speak for themselves.
Personalise it.
As we mentioned already, people often ignore calls from unknown numbers. However, when they know to expect a call at a specific time and when they've seen a photo and name to associate with that call, they are much more likely to feel comfortable answering. This human element played a big role in our success and should definitely be incorporated into your own strategy.
Follow through.
It's crucial that you call every patient when you say you're going to call. They may be standing by waiting on you and if you don't follow through on your commitment, you've let the patient down and may not get a second chance.
Conclusion
Getting in contact with patients can be one of the most frustrating parts of patient recruitment and running clinical trials. Asking clinical trial candidates to choose their own appointment times can massively increase your success rate for getting in touch with them. It can also decrease the number of total calls you need to make, freeing up your time to work on more high-value tasks, such as patient visits and care.
Need help implementing this method for your next clinical study? Contact Trialfacts today to get started.