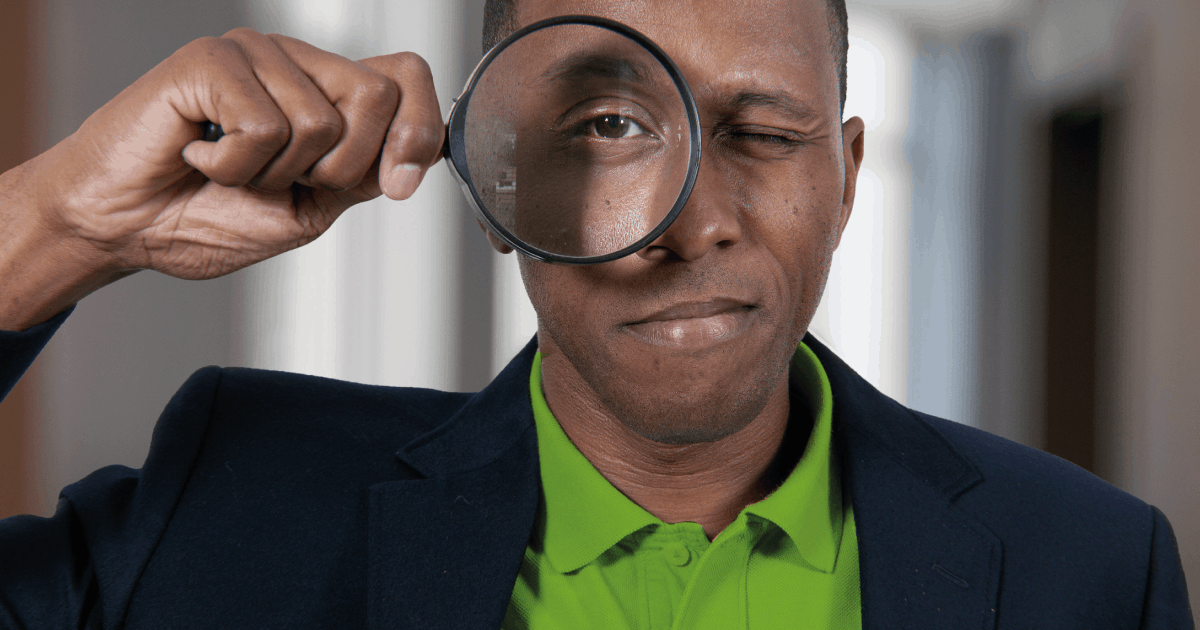 What part of running a clinical trial makes you want to quit? Most likely it's not the interactions with patients in the clinic – it's getting them there in the first place.
Patient recruitment is often considered one of the hardest parts of clinical trial research. Getting people to participate in clinical trials is difficult, plain and simple. But using a recruitment company that knows what they are doing can save a huge amount of time, energy and frustration. And choosing the right option for your context will make the outcome all the more successful.
It's tempting to take the "I know it when I see it" view of finding a quality recruitment solution. But not all clinical trial recruitment companies are created equal. Some place a focus on technical skill but are not super accessible to their customers. Others have winning client support but are found lacking when it comes to actual results. Take the time to determine which clinical trial recruitment company will work best for you.
To learn how many participants Trialfacts can guarantee for your study, contact us to begin our due diligence process.
To start you on this process, you'll find a brief guide to each of the leading clinical trial recruitment companies – along with some critical questions to ask in the research and consideration stage.
7 Clinical Trial Recruitment Companies – and What They Focus On
These are some of the global leaders in patient recruitment for varying reasons. Some offer robust teams of recruitment specialists, while others employ technology and patient databases to match potentially eligible patients with clinical trials. Others focus on due diligence before recruitment even begins to guarantee the sample size goal.
Regardless of the focus, leaders in research can learn which qualities are most important to them by reviewing these top companies and comparing to Trialfacts' capabilities and guaranteed recruitment.
MMG – "Breakthrough patient recruitment"
MMG offers many different services in health communication but places an emphasis on patient recruitment and engagement. With its global team, MMG specializes in supporting ongoing recruitment efforts and revamping recruitment strategy. Services from the patient recruitment company are far reaching – they work in at least 70 countries. MMG offers clinical trial recruitment for both academic studies and research sites, as well as engagement strategies for sponsors.
Trialfacts – "A steady flow of participants, guaranteed"
Founded in 2006, Trialfacts is dedicated to completing their due diligence process before taking on any clinical trial recruitment project. Before jumping into a campaign, the Trialfacts team makes a careful study of the clinical trial's protocol and target population in order to determine how many patients can be recruited and make a 100 percent recruitment guarantee. This same process allows Trialfacts to provide a steady stream of participants matched to each site's capacity.
Acurian – "The global enrollment and retention specialist"
With over two decades of experience in the field, Acurian brings a scientific approach to patient recruitment for clinical trials. The patient enrollment specialists focus on clinical research sites. Acurian uses its proprietary platform ("PatientPulse") to listen to, learn from and reach out to patients first. The platform is built on a 100 million household patient database, used to inform best practices to recruit patients and engage them globally. Researchers can choose to use Acurian simply to optimize ongoing enrollment efforts or to completely outsource the site selection, patient enrollment and necessary CRO services.
CSSi – "Accelerating patient recruitment"
CSSi is focused on patient enrollment, engagement and retention for clinical research sites and sponsors. Over the past fifteen years, the company has completed these services for over 2,000 sites in more than 50 countries. While the company offers a range of clinical site services, one major item is the creative development and implementation of advertising for patient recruitment. CSSI works in North America, Europe and Asia.
ThreeWire – "We deliver patients"
ThreeWire focuses on patient recruitment through direct-to-patient marketing. The goal is to take most of the weight of patient recruitment from researchers involved in clinical studies. ThreeWire has a number of case studies to show how their patient recruitment process works for the medical and pharmaceutical fields – and how it could fit your use case. With offices in both the US and Europe, ThreeWire offers its range of capabilities internationally, delivering patients for research sites around the world.
TrialSpark – "Together, we can reinvent clinical trials and improve care for everyone"
TrialSpark starts patient recruitment with the idea that clinical research should run like clockwork – and recruitment should not be a bottleneck in the process. With a promise for digital recruitment with a human touch, TrialSpark engages doctors, sponsors and patients throughout the process. TrialSpark provides a concierge team for patients, looking to inform and engage them throughout the clinical trial process.
BBK Worldwide – "The patient experience company"
With 35 years of experience, BBK Worldwide aims to be patient centric in clinical research. Their offer is in four parts: Educated Consumers, Engaged Participants, Unburdened Sites and Supported Sponsors. With clients like Amgen and Merck, BBK prioritizes a strategic approach to clinical trial patient recruitment. BBK has an in-house creative agency and technology firm, bringing both capabilities to bear with patient recruitment, engagement and retention.
Antidote – "Shaping medical history, together"
Antidote offers a bridge between researchers and patients with its "pay-for-performance" model. With its targeted partner outreach, improved conversion with on-site and digital coordination, and online and personal screening services, researchers can use the Antidote platform and services how and when they need them.
StudyKIK – "Instantly search for a clinical trial"
StudyKIK offers a web service for researchers to create listings and for patients to find clinical trials locally. StudyKIK primarily uses social media groups and ads to reach a patient population. Pricing is preset and based on the number of posts they make instead of the number of patients they recruit – though they do estimate one to two recruited patients per post.
6 Questions to Ask When Considering a Clinical Trial Recruitment Company
While knowing the details outlined above is a good starting point, it's often not enough to decide which clinical trial recruitment company is right for you. To do that, you need to also ask the right questions.
When interviewing a recruitment company, you'll want to cover the basics like their process, performance and guarantees. But you also want to dive a bit deeper to get real insight into the value that the clinical trial recruitment company can bring your efforts. You need to ask questions that get to the heart of how your interactions with these patient recruitment companies will take shape. In this vein, consider asking:
How do you calculate how many patients you can enroll for my study?
Often clinical trial recruitment companies will make promises about recruitment numbers and engagement – but few take the time to do in-depth research and analysis. A patient recruitment company should be able to show you exactly how they arrived at any specific commitment or promise they are making about recruitment results.
Do you guarantee recruitment?
It follows that if a recruitment company has confidence in their calculations they should be willing to provide you with a guaranteed result. And if not, why not?
How will you save our team time, are you cost effective, and/or will your service bring a good ROI?
Outsourcing clinical trial recruitment will certainly save you a headache, but it should translate into a good ROI too. Great recruitment companies can highlight how their process will save you both time and money.
How do you adapt and shift recruitment strategy to adapt to any enrollment challenges?
Running a successful clinical trial requires adaptability – even at the patient recruitment stage. Good patient recruitment companies should be able to respond quickly to your feedback on ongoing campaigns or new information for the campaign.
How will your team communicate with ours for a supportive and efficient recruitment process?
If real estate is about location, clinical trial recruitment is about communication. While a good company can take your campaign goals and run with them, a great company will provide easy channels for communication and provide updates along the way.
How do your case studies or testimonials speak to your past success and future guarantees?
Seeing examples of past successes can not only put your mind at ease, but also give you a good idea of how working with a patient recruitment team will go.
Don't be afraid to treat the selection process as an interview. Taking the time to ask these straightforward questions will go a long way toward building healthy expectations – and equip the clinical trial recruitment company you choose to meet them.