An Interview with Adrianne Monsef
Adrianne Monsef is the Associate Director of Strategic Product Development at Strategic Science and Technologies, LLC (SST). Adrianne and her team wanted to study the effects of Topical Sildenafil on women who have Female Sexual Arousal Disorder (FSAD).
The aim of this study was to examine whether Topical Sildenafil Cream was effective in increasing blood flow to the genitals in women who reported having difficulty becoming sexually aroused. Despite the high prevalence of FSAD and the potential impact impaired arousal has on other aspects of sexual function in women, there are no FDA-approved pharmacological treatments for FSAD to date.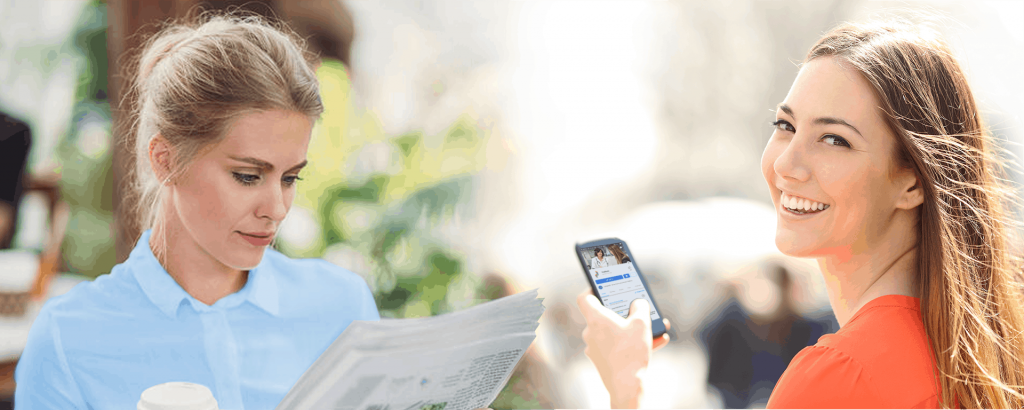 In this study, women were shown a neutral stimulus in order to get a baseline blood flow level and then they were shown an erotic stimulus. A vaginal photoplethysmograph was then inserted into the vagina in order to measure vaginal blood flow.
"We did that in two visits," Ms. Monsef explained. "During one visit, patients received the placebo cream and in the other visit they received the active cream. We wanted to look at differences in vaginal blood flow between the placebo and the active cream."
Early Recruitment and Exclusion Challenges
SST aimed to recruit 15 premenopausal and 15 postmenopausal women.
For the first four months, Ms. Monsef and her team tried Craigslist advertising, local advertising on the University of Texas (UT) at Austin campus through posters, email newsletters, and in the newspaper.
"We wanted many different advertising mediums going in parallel"
"We barely got anyone through local advertising. We had maybe one or two patients by January. So then we started TV advertising," Ms. Monsef told us. Between January and April, Ms. Monsef's team had 10 patients enroll through TV advertising.
"TV is expensive," she explained. "And 10 patients in four months is not ideal. We wanted to finish the study in 6 months from the start—we thought recruitment would be easy."
Strict exclusion criteria due to the fact this was a first-in-patient proof-of-concept study also proved a significant challenge for the research site—it made the phone screening process very long and tedious.
"The phone screening system we had in place could take an hour to complete" Ms. Monsef revealed. "We had a lot of women who called from the TV ad we had to exclude due to lack of birth control, use of antidepressants, irregular menstrual cycles…we had a lot of significant exclusions."
The exclusion criteria meant the research site spent a lot of time screening patients, only to realize they were ineligible to participate in the study fifteen to twenty minutes into the screen.
Working with Trialfacts
Ms. Monsef reached out to Trialfacts toward the end of April 2016—seven months after the trial had started.
"By the end of April 2016, we only had 11 patients enrolled in the study at that point. We needed 30," Ms. Monsef told us.  Ms. Monsef and her team wanted to have many different advertising mediums working in parallel, including Facebook clinical trial advertising provided by Trialfacts.
"To be honest, I didn't think women would be comfortable clicking a Facebook ad about sexual dysfunction," Ms. Monsef admitted. "It's a sensitive indication. That was my biggest concern—I didn't think women would take it seriously. I thought, is Facebook credible enough for someone to want to participate in a clinical trial?"
Trialfacts assuaged Ms. Monsef's worries by creating effective ads that appealed to the study's audience. A prescreening questionnaire was also created, which gave the research site some much-needed relief in the way of time and resources.
"Even though the Facebook prescreening questionnaire was only 25 questions, it definitely helped streamline the [screening] process," Ms. Monsef said. "It saved the site a lot of time and saved us a lot of money because the site was charging us every time they phone screened someone."
The research site was also very grateful—it meant that they weren't spending significant time on the phone only to find out that people had failed.
"The site was very happy," Ms. Monsef said. "When those patients passed the Trialfacts prescreening, there was just a much higher probability that they would get through the phone screen. That was really good for the site because we would get 100 calls from TV and they would have to screen all 100 patients. Whereas for those coming through Facebook, half of the work was done for them. There was less pressure on the site and they could focus more on the execution of the trial rather than phone screening."
Outcome
In the end, Trialfacts helped Ms. Monsef and her team recruit a third of the total participants at less than half the cost of TV advertising.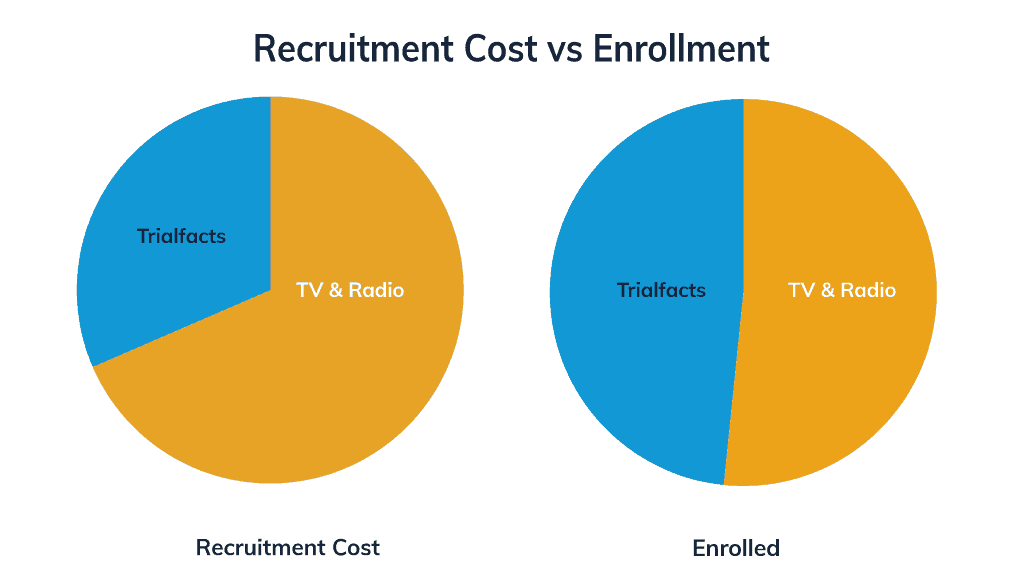 "Our trial took about a year and a half to finish," Ms. Monsef said. "If we hadn't had Trialfacts, I don't even know how long it would've gone for. I feel like we should've started working with Trialfacts in September, when we got the IRB approval… It could've saved us eight months."
Where to From Here?
Ms. Monsef's team have analyzed the data and have confirmed that there is an efficacy signal, which warrants moving forward into a Phase 2b multiple-dose study to further confirm efficacy in an at-home setting.
"The next one is going to be an at-home study," Ms. Monsef told us. "Women will take the cream at home and use it for 3 months. Half the women will receive a placebo and half will receive the active cream. We've also completed condom compatibility studies, so we know that the drug is compatible with condoms. So women can now use condoms in the next study for birth control, if they need to. We couldn't do that for this study."
Ms. Monsef and her team are now active in partnering discussions with pharma and biotech companies focused in the women's health space who are interested in licensing the product for Phase 2b/3 development and eventual commercialization.
For our product, indication, and target population, Trialfacts was a huge success. It was cost-efficient, it was efficient with time on the site side. It was a perfect fit for us. If your patient population uses Facebook, it's a no-brainer—you should use Trialfacts. The earlier, the better—I wouldn't wait. The Trialfacts team was great to work with, super efficient, fast, no issues. All the ads worked. We screened over 700 people for the study, so we certainly got a lot of volume. Trialfacts delivered a third of our patients in about a year, so it'd be a no-brainer for me.