Nationwide Virtual Depression Research Study Seeks Youth Aged 13 to 21
Research Center: Limbix Health, Inc.
Location: This is a nationwide virtual study
Lead Researcher: Jessica Lake, Ph.D., MA, BS
IRB Committee: This study has been reviewed and approved by the WCG Copernicus Group Institutional Review Board
Background
According to the National Institute of Mental Health, depression is one of the most prevalent mental health disorders in the United States. For some, depression can hinder or affect daily life In 2017, about 3.2 million adolescents aged 12 to 17 in the United States had at least one depressive episode. Researchers continue to seek ways to help youth with depression. 
This virtual study aims to test the effectiveness of a potential intervention during the COVID-19 pandemic for adolescents with depressive symptoms. This potential intervention is a self-guided, Cognitive Behavioral Therapy (CBT)-based mobile app called Limbix Spark.
Researchers are inviting youth aged 13 to 21  years old who are experiencing depressive symptoms. Participants must be willing to comply with all study-related requirements. Compensation will be available to eligible participants.
Why Participate? 
This study is 100% virtual, through a mobile app.

Participants may be able to reflect and better understand their thoughts, feelings, behaviors, and emotions.

Participants may experience reduced symptoms of depression and anxiety.

Participants may experience improvements in mood and functional outcomes.

Participants may contribute valuable information that may benefit others in the future.

Participants will be compensated up to $50-$100 for participating in this study and their parent or legal guardian will be compensated up to $25.

Participants will be helping to advance mental health research.
Your Rights
If you decide to participate in the study and later feel that you no longer wish to be part of it, you may withdraw at any time.

Your records relating to this study and any other information received will be kept strictly confidential, except as required by law.

Qualified health professionals will monitor your safety as it relates to the study.
Who Are We Recruiting?
Adolescents aged 13 to 21 years old who are experiencing self-reported symptoms of depression. 

Participants need

parental or legal guardian consent to participate in this study (unless minor is legally emancipated or financially independent under relevant state laws).

Participants must be stable for at least 2 months on any treatment (including medication or psychotherapy) for a mental health disorder.

Participants must be under the care of a US-based primary care and/or licensed mental healthcare provider and able to provide the name and contact information of the provider during consent appointment. 

Participants must be able to have access to a smartphone (iPhone 5s or later and running iOS 10.0 or later or running Android 4.4 KitKat or later).

Participants must have consistent internet access.

Participants must be residing in the USA for the duration of the study (up to 12 weeks). 

Depending on the group assignment, participants must be able to commit to a 5-12 week virtual study that includes:

A video conference session with their parent/s or legal guardian.

Completing various online questionnaires. These questionnaires will be about mood, thoughts, and feelings.

Being assigned to one of two mobile apps.

The mobile app has 5 sections. Each section contains different tasks or activities. Participants can complete these activities at their own pace. Each section is expected to take no more than 60 minutes to complete. Mobile app usage will be monitored by study staff, but not in real-time.

Complete weekly check-ins through the mobile app, during which they will be prompted to answer questions about their feelings and symptoms that they have been experiencing. Their parent or legal guardian will also receive a weekly check-in email prompting them to answer questions about what they have observed about the participant.
About The Research Center: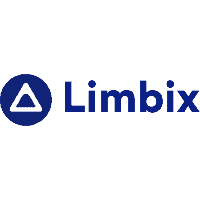 Limbix Health, Inc.
Limbix is passionate about delivering mental health treatment to young people who need it the most, when they need it the most. Our team is uniquely suited to develop prescription digital therapeutics, as we understand the value of pairing clinical expertise with technological innovation. Our diverse team of clinicians, product designers, researchers, and engineers are all focused on one thing: improving the lives of teens through accessible mental health treatment.
Please note:
Due to the current situation with the COVID-19 pandemic, the study team would like to note the following:
This is a virtual study which means you can participate in the comfort of your own home. 

There will be no in-person visits or clinic appointments in this study.

In this study, there is no need to have close interactions with any person.