Aged 55 and Up? Join This Study and Help Build a Better Tomorrow!
Research Centers: University of Utah and Salt Lake City VA Medical Center
Location 1: University of Utah, 421 Wakara Way, Rm 355, Salt Lake City, UT 84108, United States
Location 2: Veteran Affairs Medical Center, 500 Foothill Drive, Salt Lake City, UT 84148
Lead Researcher: Joel D. Trinity, Ph.D.
IRB Committee: This study has been reviewed and approved by the University of Utah Institutional Review Board
About the Study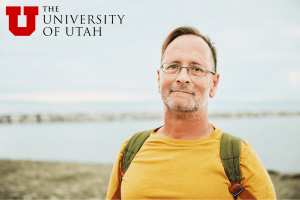 Movement is vital for the body to work normally, especially as we get older. However, there are times, like when we're recovering from illness, surgery, or injury, that we are forced to be inactive or move less. When this happens, the body experiences losses in muscle and cardiovascular function caused by oxidative stress. Oxidative stress occurs because there is an imbalance in free radicals and antioxidants that can cause changes to the body on the inside.
Most older individuals will experience an event (injury, illness, surgery) requiring a hospital visit or period of inactivity. Maintaining blood vessel, heart, and muscle health during this time will reduce the length of the hospital stay and inactivity and improve recovery. 
Researchers at the University of Utah are conducting a study to find out why our muscles lose strength and blood vessels lose some function during periods of little to no movement. They need healthy individuals to help them explore ways to reduce the effects of physical inactivity, specifically in older adults. By participating in this study, you are helping to develop better interventions for those who suffer from long periods of no to low movement. 
Why Participate? 
Participants will get their physical health and fitness checked at no cost.

Participants will be asked to take a dietary supplement. They may also have the opportunity to partake in exercise training and rehabilitation activities. 

Participants will be contributing to a study focused on creating strategies that maintain strength and blood vessel health during periods of inactivity, which will accelerate recovery from illness, injury, and surgery. Through this, individuals can get back to living life normally.

Participants may help researchers learn more about how the body controls muscle strength and blood flow to the working muscles. 

Participants will be compensated up to $1,300 for participating in this study. Compensation will be prorated based upon the amount of the study requirements completed.

Participants will be helping to advance medical research.
Your Rights
If you decide to participate in the study and later feel that you no longer wish to be part of it, you can withdraw at any time.

Any information that you provide will be kept strictly confidential, except as required by law.

Qualified health professionals will monitor your health as it relates to the study.
Who Can Participate?
Men and women aged 55 years old or older who are generally healthy

Must be able to attend 5 study visits at the research site over approximately 28 days

Must not be on a weight-loss diet

Must not be a current smoker

Must not have a BMI of more than 35 kg/m2 (a BMI of 35 kg/m2 is classified as obese).

Must not have any of the following medical conditions:

Uncontrolled endocrine or metabolic disease (e.g., hypothyroidism, hyperthyroidism) 

Kidney disease or failure

Vascular disease or risk factors of peripheral atherosclerosis. (e.g., uncontrolled hypertension)

History of blood clots (e.g., deep vein thrombosis)

Thrombophilia

Pulmonary emboli

Myeloproliferative diseases (i.e., polycythemia or thrombocytosis)

Connective tissue diseases (positive lupus anticoagulant)

Hyperhomocysteinemia

Stroke

Lung disease

Liver disease

Heart disease

Depression

Agitation disorder

Aggression disorder 
Key Study Details 
The study team can explain the research study in its entirety but some study details are:
Participation in this study involves completing physical tests, and providing blood samples.

Participants will be asked to be part of one of the following modes of inactivity: bed rest, limb immobilization, or reduced activity.
About the Research Center:

University of Utah
Recognized as a Top-Tier 1 research university (Carnegie Classification of Institutions in Higher Education) – the U continues to develop groundbreaking research on a local, national, and international level. The university's distinguished research community is cultivated through its 18 colleges, 35 interdisciplinary programs, 100 academic departments/ divisions, and 120 centers/bureaus on campus.
Please note:
Due to the current situation with the COVID-19 pandemic, the researchers would like to assure the participants that ensuring the safety of the participants as well as the study staff is of utmost importance.