Healthy Volunteers Invited To Research Study Aiding Older Adults
Research Center: University of Utah Clinical and Translational Science Institute (CTSI)
Location: 421 Wakara Way, Salt Lake City, UT
Lead Researcher: Micah Drummond, PhD
IRB Committee: This study has been reviewed and approved by the University of Utah Institutional Review Board
About the Study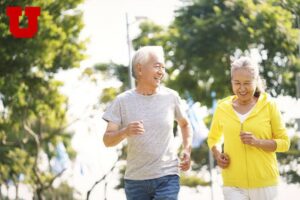 As we get older, our muscle health begins to naturally decline. But what if we could help prevent muscle loss in older adults during periods of physical inactivity?
Researchers at the University of Utah are currently looking at helping older adults who have physical inactivity-induced insulin resistance and muscle loss with a diabetic medication known as Metformin. But to help these people, researchers need the help of healthy older adults. 
If this study is successful, the information could be fundamental for future development of treatments to prevent physical inactivity-induced insulin resistance and muscle loss in inactive older adults. 
Why Participate? 
Participants will be helping advance understanding of a new potential treatment for muscle loss and insulin resistance associated with short-term periods of physical inactivity.

Participants may help others experience improvements in symptoms associated with long periods of physical inactivity. 

Participants will be contributing valuable information that may prevent physical inactivity-induced insulin resistance and muscle loss in inactive adults in the future.

Participants will be compensated for participating in this study. 

Participants will be helping to advance medical research.
Your Rights
If you decide to participate in the study and later feel that you no longer wish to be part of it, you can withdraw at any time.

Any information that you provide will be kept strictly confidential, except as required by law.

Qualified health professionals will monitor your health as it relates to the study.
Who Can Participate?
Men and women aged 60 years and older who are generally healthy

Must be free-living and independent prior to admission

Must not have any of the following:

History of cardiovascular disease

Uncontrolled endocrine or metabolic disorders

Uncontrolled hypertension

Diabetes

Obesity

Vascular disease

History of cancer

Kidney disease or failure

Liver disease

History of respiratory disease

HIV

Hepatitis B or C

Personal/family history of blood clots or blood clotting disorders

Cancer or history of successfully treated cancer (less than 1 year)

This does not include basal cell carcinoma

Must be able to attend 3 study visits as well as a 5 day bed rest period at the research site over approximately 1 to 2 months.
More Study Details 
The study team will explain the research in its entirety but some details are:
Blood will be drawn to be used for a number of tests, including

Blood cell count

Liver enzymes

Blood clotting factors

Hepatitis B & C

Cholesterol 

HIV

Electrolytes

HbA1C

4 dual x-ray absorptiometry (DXA) scans

2 MRI scans

Participants will be assigned to one of the following groups at random

Metformin 

Control placebo group

Tests will be done at one of three locations, all located within Salt Lake City. The two other locations are:

The Skeletal Muscle Exercise Research Facility (SMERF)

520 Wakara Way, Salt Lake City, UT

Imaging and Neurosciences Center 

729 Arapeen Drive, Salt Lake City, UT
About the Research Center: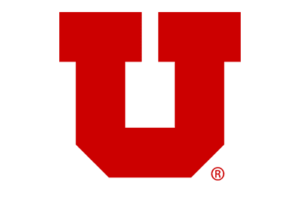 University of Utah
Founded in 1850, the University of Utah is the state's public flagship institution and top-tier research university. The U is classified by the Carnegie Foundation among the 131 research universities with the "highest research activity" in the nation and is a member of the Association of American Universities (AAU). 
Please note:
Due to the COVID-19 pandemic, the researchers would like to assure the participants that ensuring their and the study staff's safety is of utmost importance.