Understanding the Factors that Influence Successful Treatment of Hepatitis C
Please note: This trial has finished recruiting and is not accepting new participants.
Research Centre: Bond University
Location: Online Study (2 surveys)
Lead Doctors: Dr Mark Edwards, Dr Christina Samios, Dr Mike Lyvers, Mr Simon A. Langston
Ethics Committee: Reviewed and approved by the Bond University and Gold Coast Health Service District Human Research Ethics Committees
Background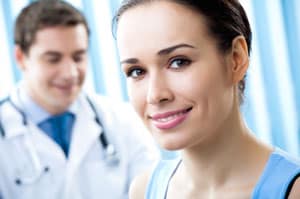 This study is designed to help understand how physical, social and psychological factors affect the success of treatment for Hepatitis C.
For example, for Hepatitis C previous research has shown that a lower body mass index (BMI) in some instances leads to a higher likelihood of successful treatment, and Depression can be associated with a lower rate of successfully treating and clearing the Hepatitis C virus.
The researchers of this study will provide result summaries at regular intervals, which may be useful for individuals preparing for and undergoing treatment for Hepatitis C.
This study consists of 2 online surveys of approximately 35-40 minutes and 5-10 minutes duration. The first survey is completed prior to commencing Hepatitis C treatment. The second, follow up survey is sent out to participants 14 weeks after commencing Hepatitis C treatment.
Benefits to Participation
Participants who meet the eligibility criteria for participating in this study (decision at the discretion of the PhD student researcher), will be sent a AUS $20 Amazon gift voucher after completing both online surveys.
The results summaries of the study and other relevant Hepatitis C education and information may be useful for participants preparing for and undergoing treatment for Hepatitis C.
You will be helping to advance our understanding of the factors that influence successful treatment of Hepatitis C.
You will be helping to advance medical research.
Your Rights
If you decide to participate in the study and later feel that you no longer wish to be part of it, you may withdraw at any time.
You do not have to provide information you are not comfortable with divulging.
Your records relating to this study and any other information received will be kept strictly confidential.
Who Can Participate?
Females & Males over the age of 18
Have access to a current email account
Have a current diagnosis of Hepatitis C
Are planning to have Hepatitis C treatment.