Understanding Motivation Among Adults with Depression
Research Center: Icahn School of Medicine at Mount Sinai
Location: 104th and Park Ave (1399 Park Ave, New York, NY 10029)
Lead Researcher: Laurel Morris, Ph.D
IRB Committee: This study has been reviewed and approved by Icahn School of Medicine at Mount Sinai Institutional Review Board
Background

Major Depressive Disorder (MDD) accounts for more life lived with disability due to a medical illness than any other disease worldwide. Current treatments like psychotherapy and selective-serotonin reuptake inhibitors (SSRIs) have been found to be ineffective or inaccessible to those who have MDD. Researchers have learned that people with MDD have a harder time finding motivation compared to those who don't. Studies have also found out that a part of the brain called the "ventral tegmental area" (VTA) is linked to depressed behaviors.
This research study seeks to investigate the motivation of people with MDD and assess how their motivation is associated with the brain (specifically the VTA) structure and function. This study may increase the current understanding of the causes and treatment of depression, which may eventually benefit society.
Interested participants must be adults aged 18 to 55 years old who are experiencing symptoms of depression. Participants must comply with all the necessary study requirements. Compensation will be available to eligible participants.
Why Participate? 
You may contribute valuable information that may benefit others with depression and the community in the future.

You will be compensated up to $250 for participating in this study.

You will be helping to advance mental health research.
Your Rights
If you decide to participate in the study and later feel that you no longer wish to be part of it, you may withdraw at any time.

Your records relating to this study and any other information received will be kept strictly confidential, except as required by law.

Qualified health professionals will monitor your health as it relates to the study.
Who Can Participate?
Men and women aged 18 to 45 years old who suffer depression.

Able to attend 3 study visits at the research site for over approximately 12 weeks.

This study will involve psychiatric evaluations and computer tasks.

Participation will also involve MRI scans and blood samples being collected. 
About The Research Center: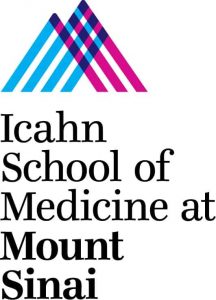 Icahn School of Medicine at Mount Sinai
The Icahn School of Medicine at Mount Sinai is an international leader in medical and scientific training, biomedical research, and patient care. It is the medical school for the Mount Sinai Health System, which includes eight hospital campuses, and has more than 5,000 faculty and nearly 2,000 students, residents and fellows. Our unwavering pursuit of intellectual exchange, breakthrough research, and multidisciplinary teamwork propels us ever forward in biomedical discoveries and advances. We pursue ideas that often challenge conventional wisdom to revolutionize the practice of medicine and produce dramatically better outcomes for patients. We make big, bold bets by investing in radical free thinkers and technology at the cutting edge.
Please note:
Due to the current situation with COVID-19 pandemic, the study team would like to point out the following:
The research site does not treat COVID-19 patients and/or suspected COVID-19 patients.

The research site's waiting area is spacious enough that participants will not be within close proximity to each other.

Hand sanitisers are available at the research site.

The research staff adheres to strict hygienic practices as well as other safety measures to prevent the spread of COVID-19. 

Any staff suspected to have COVID-19, or has come into contact with someone who has COVID-19, will automatically undergo a voluntary quarantine for 14 days.

Interested participants will not be left waiting for a long period of time and will be quickly attended to. 

Parking is available at the research site.

Two-way metro cards for the MTA may be provided 

The research site/institution is taking all precautionary measures to ensure the safety of the study participants.