Seeking Treatment for Cocaine? New Medication That May Help With Cocaine Relapse
Research Center: University of Texas Health Science Center
Location: 1941 East Road, Houston, TX 77054, United States
Lead Researcher: Dr. Joy Schmitz
IRB Committee: This study has been reviewed and approved by the UTHealth IRB Institutional Review Board
About the Study
Dealing with dependence on substances like cocaine can be challenging. Over time, cocaine can disrupt parts of the brain that help us think, plan, solve problems, and control our behavior. Because of this, finding an effective medication for cocaine dependence has become a national priority.

People trying to stop using cocaine may experience intense cravings, which could ultimately lead to a relapse. The Two-Step Treatment Study aims to investigate a medication that may improve recovery from cocaine use/addiction and enhance cognitive brain function. Researchers want to understand if this medication, when used with cognitive behavioral therapy, works by helping people stop using and stay cocaine-free.
Why Participate? 
Participants may receive a medication that could help prevent relapses at no cost.

Participants will attend weekly therapy sessions and learn skills that may help them stop using cocaine and prevent relapse.

Participants may experience improvements in their cognitive function and cocaine recovery journey. 

Participants will be contributing valuable information that may benefit those who wish to recover from cocaine dependence in the future.

Participants will be compensated for participating in this study. Compensation will only be provided to eligible participants at the completion of each study visit.

Participants will be helping to advance medical research on substance use.
Your Rights
If you decide to participate in the study and later feel that you no longer wish to be part of it, you can withdraw at any time.

Any information that you provide will be kept strictly confidential, except as required by law.

Qualified health professionals will monitor your health as it relates to the study.
Who Can Participate?
Men and women aged 18-60 years old who use cocaine and are seeking treatment to stop using cocaine

Must not have metal implants in their body

Must be able to attend a 1-week intake evaluation, a 5-day inpatient detoxification program, 12 weeks outpatient program,  1 follow-up visit.
Key Study Details 
The study team can explain the research study in its entirety, but some study details are:
The study medication to be used will come in the form of an oral tablet taken daily.

There will be 3 study visits per week, and each clinic visit will last about 1 hour, except for two MRI days, which will add an hour and a half to a study visit.

Therapy sessions will last for 1 hour. 

Participants will be asked to complete questionnaires. 

Participants will be randomly divided into 2 groups to either receive the study medication or a placebo. 

Participants will be asked to complete a series of cognitive tests on a tablet (iPad).

Participants will be asked to undergo an MRI scan. 
About the Research Center: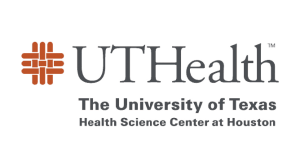 University of Texas Health Science Center
As a comprehensive health science university, the mission of The University of Texas Health Science Center at Houston is to educate health science professionals, discover and translate advances in the biomedical and social sciences, and model the best practices in clinical care and public health. They pursue this mission to advance the quality of human life by enhancing the diagnosis, treatment, and prevention of disease and injury and promoting individual health and community well-being.
Please note:
Due to the current situation with the COVID-19 pandemic, the researchers would like to assure the participants that ensuring the safety of the participants as well as the study staff is of utmost importance.