Do You Have Trouble Sleeping Since Experiencing a Concussion?
Research Center: Johns Hopkins University School of Medicine
Location: Center for Mind Body Research, Johns Hopkins Bayview Medical Campus, 5510 Nathan Shock Drive, Suite 100, Baltimore, MD
Lead Researcher: Dr. Luis F. Buenaver
Ethics Committee: This study has been reviewed and approved by Johns Hopkins School of Medicine Institutional Review Board (IRB)
Researcher Interview

Background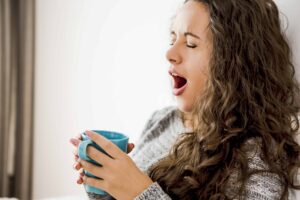 Approximately 1.7 million people in the United States sustain a traumatic brain injury (TBI), or concussion as they're more often called. Insomnia is one of the most common symptoms of  a concussion.
This study seeks to measure the effectiveness of cognitive behavior therapy for insomnia and sleep education in treating insomnia associated with traumatic brain injury (concussion).
This study seeks men and women who currently suffer from insomnia since experiencing a traumatic brain injury (concussion) within the last 5 years. Participants are required to attend 6 study visits at the research site over a 3 month period and will be compensated $300 for participating in this study.
Benefits to Participation
You may experience an improvement in your insomnia symptoms.

You will receive a comprehensive evaluation of your sleep, which might identify a hidden sleep disorder such as sleep apnea.

You will be educated about sleep and insomnia.

You will be compensated $300 for participating in this study.

You will be helping to advance medical research.
Your Rights
If you decide to participate in the study and later feel that you no longer wish to be part of it, you may withdraw at any time.

Your records relating to this study and any other information received will be kept strictly confidential, except as required by the law.

Qualified health professionals will monitor your health as it relates to the study.
Who Can Participate?
Men and women aged 18 – 65 years old who

Have experienced a traumatic brain injury (concussion) within the last 5 years

Have insomnia since experiencing the traumatic brain injury

Able to attend 6 study visits at the research site over approximately 3 months

Weekly visits for 5 weeks

(Visit 1) Intro, Consent and Overview Visit – 4 hrs
(Visits 2 – 5) Treatment and Questionnaire Visits – 2 to 3 hrs

(Visit 6) Follow-up visit after 3-months – 90 mins