$50 Trial of New Cold and Flu Treatment Designed to Quickly Resolve Symptoms (Melbourne)
Please note: This trial has finished recruiting and is not accepting new participants.
Research Centre: RDC Global
Locations: Mercure Hotel, 265 Little Bourke Street, Melbourne VIC 3000
Lead Doctors: Dr Amanda Rao
Ethics Committee: Reviewed and approved by the Queensland Clinical Trials Network Human Research Ethics Committee
Background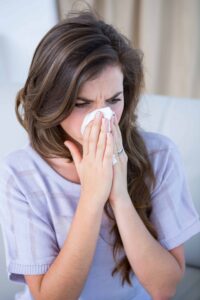 RDC Global is conducting a research study of a complementary natural medicine to determine its effect on relieving symptoms and reducing the duration of colds and the flu.
Participants will take the natural medicine once experiencing cold or flu symptoms, such as fever, cough, tiredness, stuffy nose, sore throat or headache and will receive $50 for taking part in the study.
The natural medicine will be provided during the study free of charge, with a supply being given at the conclusion of the study.
Benefits to Participation
You could see a reduction in symptoms for your cold & flu.
You could experience a reduction in length of the cold & flu.
You will receive free medication as part of the study.
You will receive $50 for participating.
You will be helping to advance medical research.
Your Rights
Your records relating to this study and any other information received will be kept strictly confidential.
Upon completion, the results of the study will be shared with you.
Qualified medical professionals will supervise your participation.
You will be able to withdraw from the study at any time.
Who Can Participate?
Men and women aged 18-40
Anyone, particularly those prone to colds or the flu