Brain Function and ADHD Research Study
Please note: This trial has finished recruiting and is not accepting new participants.
Research Center: University of Cincinnati
Location: Clifton at 260 Stetson Street Suite 3200 Cincinnati, Ohio 45219
Lead Doctor: Melissa DelBello, MD
IRB Committee: This study has been reviewed and approved by the University of Cincinnati Institutional Review Board
Background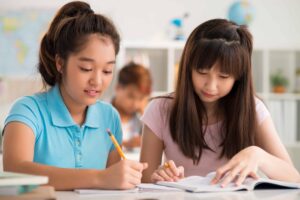 ADHD is the most commonly diagnosed mental health disorder of children. Youth with ADHD may be hyperactive and unable control their impulses. They may also have trouble paying attention. The prevalence has increased over the past decade in the United States.
This research study is looking at the effects the medication MAS-XR (Adderall XR) may have on brain function. The study will also be investigating if Adderall XR makes participants more or less likely to develop behavioral issues such as acting out with increased irritability, anger, aggression or mood swings. Researchers hope that the findings from this study will allow improvement in treatment and better outcomes for people with ADHD.
This study seeks youth 10-18 who are diagnosed with or currently experiencing symptoms of ADD or ADHD. Participants are required to attend approximately 9 study visits at the research site over a 4 month period and will be compensated up to $380 for participating in this study.
Why Participate?
You will be helping researchers determine the effects of a treatment on the brain and if it can be improved.

Your child may be compensated

up to $380

for participating in this study.

You will be helping to advance medical research.
Your Rights
If you decide to participate in the study and later feel that you no longer wish to be part of it, you may withdraw at any time.

Your child's records relating to this study and any other information received will be kept strictly confidential, except as required by the law.

Qualified health professionals will monitor your child's health as it relates to the study.
Who Can Participate?
Youth aged 10-18 who are experiencing symptoms of ADHD

Must

not

have

taken any psychostimulants or ADHD medications within the last 3 months

Must

not

have any intolerance or hypersensitivity to amphetamine-based central nervous system stimulants (such as adderall)

Must be able to receive an MRI scan (i.e. participants can

not

have any metal in the body or claustrophobia)

Able to attend approximately 9 study visits at the research site over approximately 4 months