Are We Consuming The Right Foods For The Best Nutrition?
Research Centre: Riddet Institute, Massey University
Location: University Ave, Massey University, Palmerston North 4474, New Zealand
Lead Doctor: Dr Suzanne Hodgkinson
Ethics Committee: This study has been reviewed and approved by the Massey University Human Ethics Committee
Background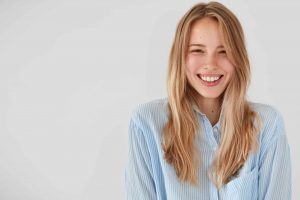 Looking at the food we eat and the proteins in those foods, and comparing this information to what our bodies need to be healthy is vital to support one's health and well-being. Researchers want to understand if the current methods being used to test this are the most accurate.
This research study is being conducted to understand if researchers are using the best methods in investigating what proteins are the most beneficial for our bodies. Currently, the nutritional quality of protein in foods is determined using the pig as a model for human nutrition. Researchers are looking to better understand if using the pig as a model for human nutrition is efficient enough to determine what proteins are most beneficial in the human diet.
Findings from this study will help researchers to better understand how to help or prevent malnutrition in developing countries as well as help researchers to better determine the proteins needed in diets for elderly people.
Why Participate?
You will receive a $80 gift voucher at the end of each study day (10 study days in total, amounting to a total value of $800 for participating in this study).
You will be helping researchers explore how proteins are absorbed by our bodies, which will lead to better understanding of dietary needs and bodily health.
You will be helping to advance medical research.
Your Rights
If you decide to participate in the study and later feel that you no longer wish to be part of it, you may withdraw at any time.
Your records relating to this study and any other information received will be kept strictly confidential, except as required by the law.
Qualified health professionals will monitor your health as it relates to the study.
Who Can Participate?
Men and women aged 18-70 who have had an ileal ostomy
Non-smoker
Must be willing to not eat for 9 hrs after the breakfast that's provided by the study (Consuming soft drinks, coffee and tea is permitted)
Must be willing to eat the study meals provided for the duration of the study
Able to attend 1 screening at the research site and participate in a total of 10 study days (either at the research site or at home)