Marijuana Use Research Study Inviting Adults 18 to 45 Years Old Who Are Regular User
Research Center: Medical University of South Carolina
Location: Roper Medical Office Building, 125 Doughty St, Suite 190
Lead Researchers: Dr. Aimee McRae-Clark, Dr Michael Saladin
Ethics Committee: This material has been reviewed and approved by the MUSC ethics committee.
Background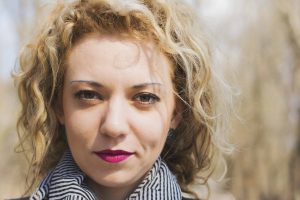 With the growing legalization of cannabis in the United States, researchers anticipate an increased need for effective, evidence based treatments to help support those who have symptoms of use disorder. The study is specifically exploring differences in male and female cannabis users in response to stress, cannabis craving and withdrawal, and how the hormone progesterone influences processes.
While the study is not considered treatment, researchers hope to inform how future treatments and methods can potentially be specifically tailored for men and women. Participating in this study may help support those with substance use disorder. 
Progesterone is a naturally occurring sex hormone involved in the menstrual cycle and reproductionIt has been shown to reduce withdrawal symptoms when people stop using substances like cocaine and nicotine. In this study the version of progesterone being used is identical to the natural progesterone hormone. 
This study seeks men and women between the ages of 18 and 45 who frequently use marijuana. Participants are asked to attend 3-4 study visits as well as comply with other requirements for 21 days. Participants may earn up to $1470 for completing study tasks.
Why Participate?
You may be helping to improve future treatment options for Cannabis Use Disorder.

You will be contributing valuable information that may help others struggling with Cannabis Use Disorder in the future.

You will be compensated up to $1,470 for participating in this study.

You will be helping to advance medical research.
Your Rights
If you decide to participate in the study and later feel that you no longer wish to be part of it, you may withdraw at any time.

Your records relating to this study and any other information received will be kept strictly confidential, except as required by the law.

Qualified health professionals will monitor your health as it relates to the study.
Who Can Participate?
Men and women between the ages of 18 and 45 years old. 

Use marijuana regularly (at least 5 times a week on average).

Able to attend comply with the following study requirements for over 1 month:

Attend3-4 visits at the study site in Charleston, South Carolina

Able to complete tasks at home over the course of 21 days within a period of approximately 1 month
Please note:
Due to the current situation with COVID-19 pandemic, the study team would like to point out the following:
The research site does not treat COVID-19 patients and/or suspected COVID-19 patients.

The research site's waiting area is spacious enough that participants will not be within close proximity to each other.

All study participants will be provided a mask to wear upon arrival.

Hand sanitizers are available at the research site.

The research staff adheres to strict hygienic practices as well as other safety measures to prevent the spread of COVID-19. 

Any staff suspected to have COVID-19, or has come into contact with someone who has COVID-19, will automatically undergo a voluntary quarantine for 14 days.

Interested participants will not be left waiting for a long period of time and will be quickly attended to. 

Parking is available at the research site.

The study team encourages the use of personal vehicles, taxi or rideshare services rather than public transit.

All travel expenses will be reimbursed.

The research site/institution is taking all precautionary measures to ensure the safety of the study participants.