Nutrition For Healthy Muscles Study Recruiting Senior Men
Research Centre: Massey University
Location: Human Nutrition Unit, Massey University, Palmerston North, NZ
Lead Researchers: Dr. Teresa Wegrzyn, Dr. Simon Loveday, Dr. Sharon Henare
Ethics Committee: This project has been reviewed and approved by the Massey University Human Ethics Committee: Southern A, Application 17/20
Background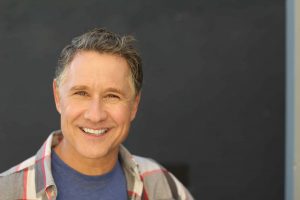 The goal of this research trial is to understand the best blend of proteins to support ageing muscles in senior men, so they can stay physically mobile and remain independent.
Past the age of 50, muscle mass drops by 10% every 10 years. Inadequate protein intake accelerates this muscle loss. Loss of muscle mass affects mobility, and it increases the chance of falls and hip fracture, as well as overall decrease in quality of life.
This study seeks men between the ages of 50 & 70 who are in good general health. Participants are required to attend 3 study visits at the research site and will be compensated with $200 in fuel vouchers.
Why Participate?
You will receive information about nutrition and muscle maintenance

You will be compensated $200 in fuel vouchers for participating in this study.

You will be helping to advance medical research.
Your Rights
If you decide to participate in the study and later feel that you no longer wish to be part of it, you may withdraw at any time.

Your records relating to this study and any other information received will be kept strictly confidential, except as required by the law.

Professionals will monitor your health as it relates to the study.

If you have any concerns about the conduct of this research, please contact Dr. Lesley Batten, Chair, Massey University Human Ethics Committee. Southern A (

Toll-free

06 350 5701 x 85094 or

email [email protected])
Who Can Participate?
Men between 50 & 70 in general good health

Able to attend

3

study visits at the research site