Experiencing Problems With Physical Sexual Arousal? Research Study Seeks Female Participants
Research Centers:
The Centers for Vulvovaginal Disorders
Washington DC: 3 Washington Circle NW, Suite 205, Washington, DC 20037
New York, NY: 2 W. 46th St., Suite 403, NY, NY 10036
Lead Researcher: Dr. Andrew Goldstein
Seattle, WA: 3216 NE 45th Pl Suite 100, Seattle, WA 98105
Lead Researcher: Robin Kroll
The Center for Marital and Sexual Health of South Florida
West Palm Beach, FL: 1515 North Flagler Drive, Suite 540, West Palm Beach, Florida 33401
Lead Researcher: Stan Althof
Cleveland, OH: 11100 Euclid Ave, Cleveland, OH 44106
Lead Researcher: Sheryl Kingsberg
Ethics Committee: This material has been reviewed and approved by the Copernicus Group Institutional Review Board
Background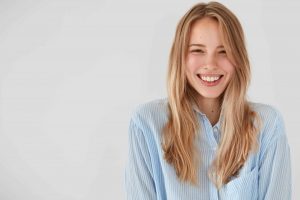 Female Sexual Dysfunction (FSD) is an increasingly recognized problem that can significantly impact a woman's quality of life. One type of FSD is called Female Sexual Arousal Disorder (FSAD) and is estimated to affect approximately 5 – 15% of women in the United States. Women with FSAD are unable to get or stay physically aroused during sexual activity and are distressed or frustrated by their symptoms.
This short study is looking to interview women to better understand their experience of living with FSAD (e.g., symptoms, quality of life). The results of this study will help advance research in the field of female sexual dysfunction and inform future treatments for FSAD.
This study seeks women aged 21 – 70 who are experiencing symptoms of FSAD. Participants will be asked to attend 2 study visits where they will be interviewed about their experience living with FSAD.  Those enrolled will be compensated $250 upon completion of the study.
Benefits to Participation
You will be helping to advance medical research in the field of female sexual dysfunction.

You will be compensated up to $250 for partaking in this study.

You will be helping researchers better understand the experiences of having these symptoms to potentially developed better treatment options for patients
Your Rights
If you decide to participate in the study and later feel that you no longer wish to be part of it, you may withdraw at any time.

Your records relating to this study and any other information received will be kept strictly confidential.

Your participation in the study will be handled discreetly and professionally.
Who Can Participate?
Women aged 21 – 70 who are experiencing symptoms of FSAD and are currently sexually active 

Available to participate in 2 study visits over an approximately 1 month period