Investigational Contraceptive Device Research Study For Women
Please note: This trial has finished recruiting and is not accepting new participants.
Research Centers:
Eastern Virginia Medical School
601 Colley Avenue, Norfolk, VA, 23507
Lead Researcher: Andrea Thurman, MD
Oregon Health & Science University
3181 SW Sam Jackson Park Road, Portland, OR 97239
Lead Researcher: Jeffrey Jensen, MD, MPH
University of Pennsylvania
Philadelphia, PA 19104
Lead Researcher: Dr. Courtney Schreiber
University of California, Davis
1 Shields Ave, Davis, CA 95616, USA
Locations: Virginia, Oregon, Pennsylvania, California
Ethics Committee: This study has been reviewed and approved by Advarra Institutional Review Board
Background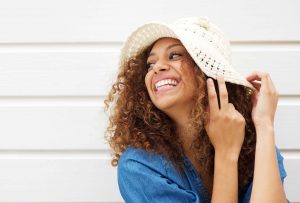 Researchers are exploring a new method of birth control to help further discover options for women that are effective, safe and easy to use.
This study is observing a potential non-hormonal contraceptive vaginal ring to understand if it can be an effective and safe form of contraception. Researchers hope that the findings from this study could lead to an alternative to hormonal contraception and long-term option as opposed to a daily pill.
This study seeks healthy women who are sexually active and are in a monogamous relationship with a male partner. Participants are required to attend 21 study visits at the research site over a 7 month period and will be compensated up to $2575 for participating in this study.
Why Participate?
You will be contributing to women's health research and finding new safe and effective options for birth control

You will be helping other women have potentially better options for contraception

You will be compensated up to $2575 for participating in this study

You will be helping to advance medical research
Your Rights
If you decide to participate in the study and later feel that you no longer wish to be part of it, you may withdraw at any time.

Your records relating to this study and any other information received will be kept strictly confidential, except as required by the law.

Qualified health professionals will monitor your health as it relates to the study.
Who Can Participate?
Women aged 18 -50 years of age

Are protected from pregnancy by female tubal sterilization (tubes tied)

Must be in a mutually monogamous relationship for at least the last four months with a male partner, who is at least 18 years old and willing to participate in the study.

Have regular menstrual cycles

Able to attend 21 study visits at the research site over approximately 7 months