Autism Spectrum Disorder Research Study
Research Center: University of Massachusetts Medical School in Worcester, MA
Location: 55 N Lake Ave, Worcester, MA 01655
Lead Doctor: David Cochran, M.D.
IRB Committee: This study has been reviewed and approved by UMass Medical School Institutional Review Board
Background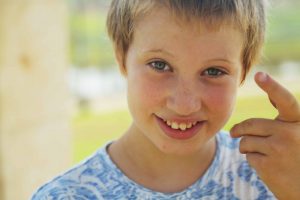 Autism spectrum disorder (ASD) is characterized by difficulties with social communication and social functioning. Currently there are no medical treatments available to treat the social communication problems faced by those with Autism.
Efforts to treat these social difficulties directly could have a dramatic impact on those impacted by this disorder.
The aim of this study is to learn how to develop medication treatments that improve the social challenges that individuals with autism face. Researchers will explore how a chemical in the brain (GABA) is linked to how adolescents with ASD perform on certain tasks. Additionally, this study will look at the impact of taking a single dose of a drug called gabapentin on the amount of GABA that is in the brain.
This study seeks adolescents aged 13-17 who are diagnosed with Autism Spectrum Disorder. Participants are required to attend 3-4 study visits and will receive a small stipend for participating in this study.
Why Participate?
You will be participating in a

study that may help individuals diagnosed with ASD in the future

Your child will receive a small stipend for time and travel

Your child will be assessed for mental and physical health, and social cognition history

You will be helping to advance research around

improving the care of children and families affected by autism
Your Rights
If you decide to participate in the study and later feel that you no longer wish to be part of it, you may withdraw your child at any time.

Records relating to this study and any other information received will be kept strictly confidential, except as required by the law.

Qualified health professionals will monitor your child's health as it relates to the study.
Who Can Participate?
Adolescents aged 13-17

Are diagnosed with Autism Spectrum Disorder

(ASD)

Speaks fluent English

Does not have

any metallic or electronic implants in the body or severe claustrophobia

Able to attend 4 study visits at the research site over approximately 1-3 months (1 month for males, 3 months for females to allow for charting the menstrual cycle at home for 2 months). Each study visit varies in length:

Visit 1 and 2: 3 – 4 hours long

Visit 3: 2.5 hours and will involve a one-hour MRI

Visit 4: Will involve up to three MRI scans each lasting 30 minutes. Participants may be at the study site between 3-7 hours depending on number of scans and information needed to be gathered. The study staff can provide more detail around needs for those enrolled.

If you're concerned about the length of the visits, the study staff may be able to work out an alternative plan to suit your child's needs.