Potential New Movement Based Intervention For Memory Loss
Research Center: Wake Forest Baptist Medical Center
Location: Medical Center Boulevard, Winston-Salem, NC 27157
Lead Researcher: Christina Hugenschmidt
IRB Committee: This study has been reviewed and approved by Wake Forest School of Medicine Institutional Review Board
Background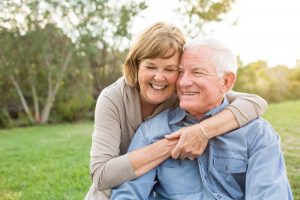 Memory loss can decrease quality of life for those affected, as well as affect the lives of those who are caretakers, family or close friends.
Physical movement and social engagement are known to be important for maintaining mental function and quality of life in older adults. Researchers are testing a group-based movement intervention in older adults with memory loss.
The study seeks men and women between the ages of 60-85 who are affected with early-stage memory loss and who are attempting to improve secondary symptoms. Those enrolled must have a study partner who is willing to participate (this can be a family member, friend, or professional caregiver).
Why Participate?
You may experience an improvement in your mood and/or balance

You will receive up to $175 and your study partner can receive up to $125 for completing the study

You will be helping to advance medical research.
Your Rights
If you decide to participate in the study and later feel that you no longer wish to be part of it, you may withdraw at any time.

Your records relating to this study and any other information received will be kept strictly confidential, except as required by the law.

Qualified health professionals will monitor your health as it relates to the study.
Who Can Participate?
Men and women aged 60 – 85 who are affected with early-stage memory loss and have a willing study partner

Able to attend 4 study visits at the research site and attend twice-weekly hour-long sessions for up to 4 months