Diagnosed With Bipolar Disorder And Overweight?
Research Center: Lindner Center of HOPE
Location:  4075 Old Western Row Road, Mason, OH
Lead Doctor: Dr. Susan McElroy
IRB Committee: This study has been reviewed and approved by The University of Cincinnati (UC) Institutional Review Board
Background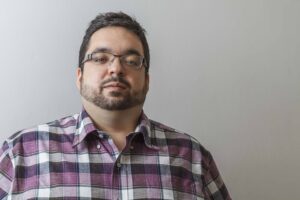 The Lindner Center of HOPE in Mason, OH is conducting a new study around obesity in those with bipolar disorder. Being overweight or obese is common among persons with severe mental illness, especially those with bipolar disorder.  
This study is being conducted to explore if a new treatment can reduce body weight in obese or overweight patients with Bipolar Disorder. This new treatment may potentially lead to improved quality of life and better health.
This study seeks adult men and women who are currently diagnosed with Bipolar Disorder and who are overweight or obese. Participants must also be on a steady dose of medication and have a stable mood. Participants are required to attend 16 study visits at the research site over a 9 month period and will be reimbursed up to $800 for participating in this study.
Why Participate?
You may experience weight loss or improvement in your overall mental and physical health

You will be reimbursed up to $

800

for participating in this study.

You

will be offered nutritional and lifestyle modification counseling.

You will be helping researchers to understand how to better develop weight management programs for those with mental illnesses.

You will be helping to advance medical research.
Your Rights
If you decide to participate in the study and later feel that you no longer wish to be part of it, you may withdraw at any time.

Your records relating to this study and any other information received will be kept strictly confidential, except as required by the law.

Qualified health professionals will monitor your health as it relates to the study.
Who Can Participate?
Men and women aged 18-65

Are overweight or obese

Are currently diagnosed with Bipolar disorder and are on a stable dose of medication

Currently have a stable mood, have

not

had any recent depressive, manic or hypomanic episodes

Able to attend 16 study visits at the research site over approximately 9 months