Research Study on A Potential Treatment for Those with Meibomian Gland Dysfunction (MGD) and Evaporative Dry Eye Disease (DED)
Research Centre: Save Sight Institute, Sydney Eye Hospital
Location: 8 Macquarie St, Sydney NSW 2000, Australia
Lead Researcher: Dr. Stephanie L. Watson
Research Centre: Queensland University of Technology
Location: Optometry Clinic, 44 Musk Avenue Kelvin Grove QLD 4059, Australia 
Lead Researcher: Associate Professor Scott Read 

Ethics Committee: This study has been reviewed and approved by St. Vincent's Hospital (Melbourne) Human Research Ethics Committee (HREC) 
Background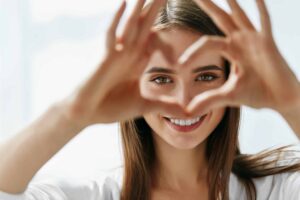 Meibomian gland dysfunction (MGD) can  result from several disorders that are  characterised by long-term abnormalities of the glands found in the eyelids that produce oil for the tears to slow down evaporation. MGD can cause eye irritation, changes to the tear film of the eye, and  evaporative dry eye syndrome. Dry eye is a condition that happens when the tears are unable to provide enough lubrication for the eyes. Research suggests that  60% of people with dry eye symptoms also have MGD.
This study aims to investigate the effectiveness of a new potential treatment for Meibomian gland dysfunction (MGD) and  Evaporative Dry Eye Disease (DED). This potential treatment is an ointment (semi-solid medication) applied to the lower eyelid.
Interested participants must be 18 years old or older who are experiencing dry eye signs and symptoms. Participants must comply with all the study requirements for approximately 6 months (7 visits over approximately 6 months).
Why Participate? 
You may experience improvements to your dry eye signs and symptoms.

You may contribute valuable information that may help others experiencing MGD and/or DED in the future. 

You will be helping to advance medical research.

You will be reimbursed for expenses associated with attending study visits.
Your Rights
If you decide to participate in the study and later feel that you no longer wish to be part of it, you may withdraw at any time.

Your records relating to this study and any other information received will be kept strictly confidential, except as required by the law.

Qualified health professionals will monitor your health as it relates to the study.
Who Can Participate?
Men and women aged 18 years old or older

Must be experiencing signs and symptoms of dry eye syndrome/disorder 

Able to be available for a phone pre-screen to further assess your eligibility (up to 15 minutes)

Able to attend 7 study visits at the research site for approximately 6 months, with up to 2-4 hours per Clinic Visit
Please note:
Due to the current situation with COVID-19 pandemic, the study team would like to point out the following:
The research site does not treat COVID-19 patients and/or suspected COVID-19 patients.

The research site's waiting area is spacious enough that participants will not be within close proximity to each other.

Hand sanitisers and masks as required are available at the research site.

The research staff adheres to strict hygienic practices as well as other safety measures to prevent the spread of COVID-19. 

Any staff suspected to have COVID-19, or has come into contact with someone who has COVID-19, will automatically undergo a voluntary quarantine for 14 days and require a negative COVID test to return to work.

Interested participants will not be left waiting for a long period of time and will be quickly attended to. 

Parking is available at or near the research site.

The study team encourages the use of personal vehicles, taxi or rideshare services rather than public transport. Travel expenses will be reimbursed or a voucher provided to compensate you for your potential travel expenses associated with attending.

Any participant with flu-like symptoms or who have been in any hotspot will be required to quarantine or have a COVID test and provide a negative result before attending visits.

The research site/institution is taking all precautionary measures to ensure the safety of the study participants.