Living with Crohn's? Researchers Studying Effectiveness of A Potential Treatment
Please note: This trial has finished recruiting and is not accepting new participants.
Research Centre:  Griffith University 
Location: Clinical Trial Unit, level 4 building G40, Gold Coast Campus, Southport, Queensland, 4222, Australia
Lead Researcher: Dr. Dheeraj Shukla 
Research Centre: Emeritus Research
Location: Level 2, 1180 Toorak Road, Camberwell, VIC, Australia 3124
Lead Researcher: Professor Stephen Hall
IRB Committee: This study has been reviewed and approved by Bellberry Limited Human Research Ethics Committee 
Background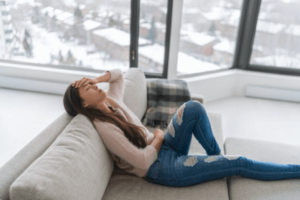 Crohn's disease is an inflammatory bowel (gut) disease that causes an individual to experience pain, severe diarrhoea, fatigue, and weight loss. Crohn's can affect different people differently. There are approved treatments for Crohn's. However, these treatments do not work well for everyone.
The purpose of this study is to test an investigational treatment for Crohn's disease. The results of this study may help improve the health and wellbeing of individuals living with Crohn's disease in the future.    
Interested participants must be 18-80 years old. Participants must be diagnosed with Crohn's disease and experiencing active Crohn's symptoms. This study requires participants to be willing to comply with study requirements for approximately 12 to 24 weeks.
Why Participate? 
Your participation may help others struggling with Crohn's in the future. 

You will be reimbursed for any study-related travel expense.

You will be helping to advance medical research.
Your Rights
If you decide to participate in the study and later feel that you no longer wish to be part of it, you may withdraw at any time.

Your records relating to this study and any other information received will be kept strictly confidential, except as required by the law.

Qualified health professionals will monitor your health as it relates to the study.
Who Can Participate?
Individuals aged 18-80 years old who have found at least one Crohn's medication that does not work for them.

Must be diagnosed with Crohn's disease for at least 3 months.

Must be currently experiencing Crohn's symptoms such as active flare-ups.

Able to comply with the following study requirements over approximately 12-24 weeks. Study requirements include:

Study visits are every 4 weeks (about 8 study visits) 

Visits will involve procedures like blood tests, stool samples, and possibly receiving the investigational medication
Please note:
Due to the current situation with COVID-19 pandemic, the study team would like to point out the following:
The research site does not treat COVID-19 patients and/or suspected COVID-19 patients.

The research site's waiting area is spacious enough that participants will not be within close proximity to each other.

Hand sanitisers are available at the research site.

The research staff adheres to strict hygienic practices as well as other safety measures to prevent the spread of COVID-19. 

Any staff suspected to have COVID-19, or has come into contact with someone who has COVID-19, will automatically undergo a voluntary quarantine for 14 days.

Interested participants will not be left waiting for a long period of time and will be quickly attended to. 

Street or free parking is available depending on the research site. You will be reimbursed for your travel at each visit.

The study team encourages the use of personal vehicles, taxi or rideshare services rather than public transit.

The research site/institution is taking all precautionary measures to ensure the safety of the study participants.