Researchers Studying The Potential Benefits of Green Shell Mussel Powder on Joint Inflammation Among Postmenopausal Women
Please note: This trial has finished recruiting and is not accepting new participants.
Research Centre: Massey University
Location: Centennial Drive, Hokowhitu, Palmerston North 4410, New Zealand
Lead Researcher: Maryam Abshirini
IRB Committee: This study has been reviewed and approved by Massey University Human Ethics Committee
Background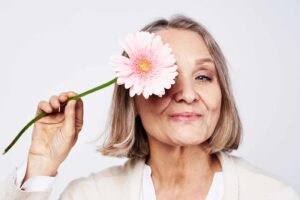 Osteoarthritis is the most common form of arthritis. Women in their postmenopausal years (55 years and older) are more likely to develop joint and/or bone problems compared to men. Many factors such as a decline in estrogen levels and weight gain contribute to this. However, there are no therapeutic approaches currently available, which is why the prevention of osteoarthritis is significant to help improve overall health and the quality of life.
The green-lipped or green shell mussel is rich in healthy fat and is native to New Zealand. A recent study done at Massey University showed that whole meat green shell mussel powder may be helpful against the early stages of osteoarthritis. Thus this study is investigating the benefits of whole meat green shell mussel powder in potentially improving joint inflammation among postmenopausal women.
This study is seeking women aged 55 to 75 years old. Those interested must be postmenopausal. Participation in this study will only take about 7 hours and is compensated. 
Why Participate? 
You may contribute valuable information to help understand the potential benefits of green shell mussels on joint health.

You may be contributing to the development of new food products that may help prevent osteoarthritis.

You will be provided with a summary of the main study findings.

You will be compensated for participating in this study.

You will be helping to advance medical research.
Your Rights
If you decide to participate in the study and later feel that you no longer wish to be part of it, you may withdraw at any time.

Your records relating to this study and any other information received will be kept strictly confidential, except as required by the law.

Qualified health professionals will monitor your health as it relates to the study.
Who Can Participate?
Women aged 55 to 75 years old who are postmenopausal.

Must not be allergic to mussels or seafood.

Able to attend 3 study visits at the research site over approximately 12 weeks.

Note: Total time involvement in this study will be about 7 hours.

Able to comply with the following study requirements:

Follow the a diet recommended by the study

Take 6 capsules of the dietary supplement daily

Complete questionnaires and food diary entries

Undergo a

Dual X-ray Absorptiometry scan (DXA)

Willing to bring faecal samples collected at home
Please note:
Due to the current situation with COVID-19 pandemic, the study team would like to point out the following:
The research site does not treat COVID-19 patients and/or suspected COVID-19 patients.

The research site's waiting area is spacious enough that participants will not be within close proximity to each other.

Hand sanitisers are available at the research site.

The research staff adheres to strict hygienic practices as well as other safety measures to prevent the spread of COVID-19. 

Any staff suspected to have COVID-19, or has come into contact with someone who has COVID-19, will automatically undergo a voluntary quarantine for 14 days.

Interested participants will not be left waiting for a long period of time and will be quickly attended to. 

Parking is available at the research site.

The study team encourages the use of personal vehicles, taxi or rideshare services rather than public transit.

 

The research site/institution is taking all precautionary measures to ensure the safety of the study participants.