Researchers Investigate A Potential Migraine Treatment for Children 6-18 Years Old
Please note: This trial has finished recruiting and is not accepting new participants.
Research Center: DM Clinical Research
Location: 13406 Medical Complex Dr Suite 190, Tomball, Texas, 77375, United States
Lead Doctor: Khozema Palanpurwala, MD
Background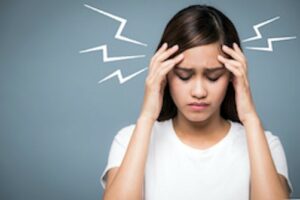 About 7.7% of kids less than 20 years old have migraines. Migraines are one of the most common neurological conditions that occur in children. It can be the cause of missed school days, poor academic performance, and a negative impact on the quality of life. Currently, there is only 1 approved migraine treatment for children aged 6 to 11 years old.
These studies are evaluating the effectiveness of a new possible option (Lasmiditan) for treating migraines among children aged 6 to 18 years old. Researchers also want to know the long-term effectiveness of Lasmiditan. Lasmiditan is administered through the nose like a nasal spray. Lasmiditan is approved in the United States for the treatment of migraines in adults.
Interested participants must be aged 6 to 18 years old who are experiencing migraines. Both the child and parent/legal guardian must agree to attend either a 12-week research study that has 4 in-person visits or a 12-month research study that has 5 in-person visits.
Why Participate? 
Your child may experience potential relief from migraine symptoms.

Your child may help other children who suffer from migraines. 

Your child will be compensated for your time and travel 

Your child will be a part of helping to advance migraine research for children and adolescents.
Your Rights
If you and your child decide to participate in the study and later feel that you no longer wish to be part of it, you may withdraw at any time.

Your child's records relating to this study and any other information received will be kept strictly confidential, except as required by the law.
Who Can Participate?
Children or adolescents aged 6 to 18 years old who suffer from migraines.

Participation in these studies requires parental and/or legal guardian consent to continue.

Must be experiencing migraine attacks for at least 6 months 

Must be willing to comply with the following study requirements:

These studies require both the participation of the child participant as well as the parent and/or legal guardian

Participants must be willing to attend either a 12-week research study that involves 4 in-person visits

or

a 12-month research study that involves 5 in-person visits.
Please note:
Due to the current situation with COVID-19 pandemic, the study team would like to point out the following:
The research site does not treat COVID-19 patients and/or suspected COVID-19 patients.

The research site's waiting area is spacious enough that participants will not be within close proximity to each other.

Hand sanitizers are available at the research site.

The research staff adheres to strict hygienic practices as well as other safety measures to prevent the spread of COVID-19. 

Any staff suspected to have COVID-19, or has come into contact with someone who has COVID-19, will automatically undergo a voluntary quarantine for 14 days.

Interested participants will not be left waiting for a long period of time and will be quickly attended to. 

Parking is available at the research site.

The study team encourages the use of personal vehicles, taxi or rideshare services rather than public transit.

 

The research site/institution is taking all precautionary measures to ensure the safety of the study participants.