A Research Study on a Potential Herbal Treatment That May Help Insomnia
Research Center: Western Sydney University Campus (Westmead)
Location: This is a virtual study
Principal Investigator: Yoann Birling
IRB Committee: This study has been reviewed and approved by Western Sydney University Human Research Ethics Committee
Background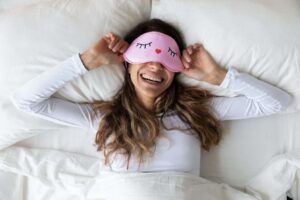 Insomnia disorder is a common disease. It can significantly impact the body, mind and overall performance. The current treatments for insomnia include medication and psychotherapy. Medication, like sleeping pills, can improve insomnia symptoms but it also produces dependency and side effects. Meanwhile, psychotherapy has also shown promising results but it requires a lot of time, energy and involvement. Due to this, researchers are focusing on satisfying the need for other treatments.
Zao Ren An Shen (ZRAS) capsule is a herbal medicine that has been used for insomnia for more than 30 years. Previous studies have shown that the side effects of this herbal medicine are mild and almost rare. This research study seeks to investigate the benefits and limitations of this potential herbal treatment (ZRAS) to help insomnia. 
Interested participants must be 18 years old and older who are experiencing symptoms of insomnia at least 3 times a week for 3 months or more. Participants must be able to comply with virtual study visits as well as any requirements of the study for over 7 weeks. 
Why Participate? 
You may experience an improvement in your insomnia symptoms

You may understand your insomnia better.

You may help others who also suffer from insomnia.

You will be compensated $20 at the completion of the study.

You will be helping to advance medical research.
Your Rights
If you decide to participate in the study and later feel that you no longer wish to be part of it, you may withdraw at any time.

Your records relating to this study and any other information received will be kept strictly confidential, except as required by the law.

Qualified health professionals will monitor your health as it relates to the study.
Who Can Participate?
Adults aged 18 years old and above experiencing insomnia.

Must experience insomnia symptoms at least 3 times a week for 3 months or longer.

Symptoms may such as difficulty initiating or maintaining sleep despite having enough opportunities to sleep which results in distress and/or impaired daytime functioning.

Able to comply with all the study requirements and attend 3 online study visits (done through video calls) for over 7 weeks. 

Please note that you're also required to do the following:

Complete a sleep diary every morning for 7 weeks.

Take 3 capsules once a day, one hour before bedtime.

Wear a device to detect movement every day.

Wear a device to measure oxygen levels every night for a week.
Please note:
Due to the current situation with the COVID-19 pandemic, the study team would like to note the following:
This is a virtual study which means you can participate in the comfort of your own home. 

There will be no in-person visits or clinic appointments in this study.

In this study, there is no need to have close interactions with any person.