Research Study Seeking Those With OCD To Participate In A Potential New Non-Invasive Therapy
Research Center: The Yale Magnetic Resonance Research Center (MRRC)
Location: Anlyan Center, 300 Cedar Street, New Haven, CT
Lead Doctor: Dr. Michelle Hampson
IRB Committee: This study has been reviewed and approved by the Yale University Institutional Review Board
Background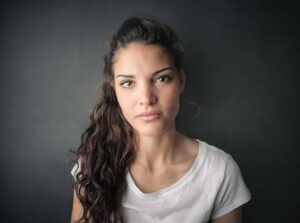 Obsessive Compulsive Disorder is the fourth most common psychiatric disorder, and the 10th leading cause of disability in the world. OCD has been found to be difficult to treat, and not everyone responds to current mainline treatments.
Researchers are exploring a non-invasive method to understand if there can be a new option in treating OCD symptoms without medication.
What Is Neurofeedback?
Neurofeedback is a method of allowing a participant to see real-time feedback and images of their own brain activity (such as a line graph that updates as changes in activity occur) to help them learn how to increase or decrease that activity. In this study, functional magnetic resonance imaging (fMRI) is used to monitor brain activity, and information about that activity is provided to the participant. This allows the participant to interact directly with their own brain, creating an opportunity to gain insight into the ways in which their brain operates. This can potentially teach the participant how to control symptom- relevant aspects of their brain function.
This method is referred to as fMRI neurofeedback and provides clear and easily interpreted information about the brain to the participant.
How Does This Relate to OCD?
This study seeks to understand if neurofeedback can help those with OCD better control their symptoms and also allows researchers to learn more about the brain patterns underlying OCD. If proven to be effective, this method could change the current set of treatment strategies for OCD and improve the lives of future individuals.
Men and women who currently suffer from OCD are invited to participate. Those enrolled are required to attend 4 study visits involving functional magnetic resonance imaging (fMRI) brain scans at the research site over a 2-4 week period, in addition to several clinical assessments, and will be compensated up to $460 for participating in this study.
Why Participate?
You will be compensated up to $460 for participating in this study.

You will be helping to advance a non-invasive form of therapy that will improve researchers' understanding of neurofeedback and potentially aid in the development of new therapy options for other disorders.

You will be helping to advance medical research in OCD.

You may experience a relief in symptoms related to OCD.
Your Rights
If you decide to participate in the study and later feel that you no longer wish to be part of it, you may withdraw at any time.

Your records relating to this study and any other information received will be kept strictly confidential, except as required by the law.

Qualified health professionals will monitor your health as it relates to the study.
Who Can Participate?
Male and female, 18 to 65 years old who:

Are diagnosed with OCD or currently experiencing symptoms

Are not taking any medication to treat OCD symptoms (or have been on a stable dose of medications for at least 2 months)

Do not have any history of seizures or major head trauma

Do not have any metal in the body that is problematic for MR scanning (i.e., pacemaker, defibrillator, metal in the body from accidents, working with metal in the past, certain IUDs if female). Some kinds of metal are not a problem, including dental amalgam fillings and some types of IUDs.

Able to attend 4 study visits at the research site over approximately 2-4 weeks, in addition to several clinical assessments.