Join an Asthma Study
Please note: This trial has finished recruiting and is not accepting new participants.
Research Center: Allergy, Asthma & Sinus Center, S.C.
Location: 8585 W Forest Home Ave #200, Greenfield, WI 53228, USA
Lead Doctor: Dr. Gary C. Steven
IRB Committee: Studies has been reviewed and approved by the Copernicus Group Institutional Review Board
Background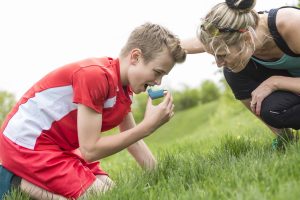 More than 25 million Americans have asthma. While there are several treatment options available for asthma, researchers continue to look for more effective options.
The Allergy, Asthma and Sinus Center in Milwaukee is enrolling patients for studies that are testing new potential treatments for asthma.
Men, women and children with asthma who are currently taking asthma medication are invited to participate. Participants must be able to attend visits at the research site. Compensation for time and travel will be provided to those who qualify.
Why Participate? 
You may experience an improvement in your asthma symptoms.

There is no cost or insurance necessary. Compensation for time and travel will be provided to those who qualify.

You will be helping to advance medical research.
Your Rights
If you decide to participate in the study and later feel that you no longer wish to be part of it, you may withdraw at any time.

Your records relating to these studies and any other information received will be kept strictly confidential, except as required by law.

Qualified health professionals will monitor your health as it relates to the study.
Who Can Participate?
Male and female aged 4 years or older who are diagnosed with asthma.

Currently taking asthma medication.

Able to attend visits at the research site located in Greenfield WI.

Non-smokers or those who have quit smoking more than 6 months ago