Can Vitamin D Prevent Young Kids From Having Asthma Attacks?
Research Centers & Locations:
Sainte-Justine University Hospital Center (Centre hospitalier universitaire Sainte-Justine / CHUSJ)
Location: 3175 Chemin de la Côte-Sainte-Catherine, Montréal, Québec
Montreal Children's Hospital (Hôpital de Montréal pour enfants)
Location: 1001 Boulevard Décarie, Montréal, Québec
Maisonneuve-Rosemont Hospital (Hôpital Maisonneuve-Rosemont)
Location: 5689 Boulevard Rosemont, Montréal, Québec
Lead Doctor: Francine Ducharme, MD
Ethics Board: This study has been reviewed and approved by CHU Sainte-Justine Research Ethics Board (acting as the main evaluating board for the province of Quebec) and by Health Canada.
Background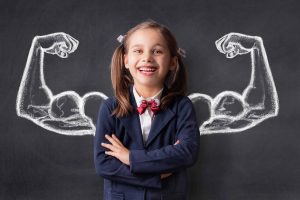 Many preschool-aged children with asthma experience flare-ups that are triggered by colds, particularly during winter.
Despite the use of asthma medications, many  flare-ups get worse and require a visit to the emergency room, or even hospital admission. While there are good medications to control asthma, there is no way to prevent colds in children aside from trying to reduce the spread of germs.  Research studies are exploring whether large doses of vitamin D supplements during the fall and winter could reduce the severity of asthma flare-ups, triggered by colds, in preschool-aged children.
This study seeks young children who have been diagnosed with asthma. Participants are required to attend 3 study visits at the research site over a 7 month period and will be compensated  for their parking cost at each research visit.
Why Participate? 
Your child may experience an improvement in their asthma symptoms, simply by participating in this study that will be providing regular medical and nursing care.

Your child may receive a Vitamin D supplement that is not currently available on the market and that the investigators believe could be beneficial for lung health, and immune system.

Your child will be closely monitored by an Asthma specialist

You may be helping in discovering a potential alternative to improve asthma management.

Your travel and parking costs will be reimbursed for each research visit.

Your child will be helping to advance medical research aimed at improving the health of young kids with asthma.
Your Rights
If you and your child decide to participate in the study and later feel that you no longer wish to be part of it, you may withdraw at any time.

Your child's records relating to this study and any other information received will be kept strictly confidential, except as required by law.

Qualified health professionals will monitor your child's health as it relates to the study.
Who Can Participate?
Kids aged 1 to 5 years old

Who are diagnosed with asthma

Whose asthma flare ups seem to be triggered mostly by respiratory infections such as common cold or flu 

Has received steroids by mouth (solution or syrup) for asthma at least once in the last 6 months or twice in the past year.

Have had ≥ 4 colds in the past 12 months

Able to attend 3 study visits at one of the three research sites in Montreal, QC, over approximately 7 months.

Have a parent or guardian willing to provide informed consent