Study Seeks New Moms for Diet and Exercise Intervention Research
Please note: This trial has finished recruiting and is not accepting new participants.
Research Center: Pennington Biomedical Research Center 
Location:  6400 Perkins Road, Baton Rouge, Louisiana
Lead Investigator: John Kirwan, PhD
IRB Committee: This study has been reviewed and approved by Tufts Medical Center Institutional Review Board
Background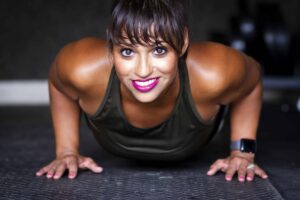 It is common for women to gain weight during pregnancy.  However, if this weight from previous pregnancies is not lost, then mothers enter into their next pregnancy weighing more, which increases the risk for childhood obesity.     
The goal of this research is to improve the long term health of mothers and their babies through adopting a healthy lifestyle before another pregnancy. The study method is considered a new way of thinking about mom and baby health because the study team is proposing initiating improvements in lifestyle before conception, rather than waiting until after pregnancy.  If this approach proves to be successful, then it could contribute to improving health strategies for women who are planning to have children.  
This study seeks women aged 18-40 who recently had a baby and are planning to become pregnant again. All participants are asked to attend up to 10 study visits. Mothers in the lifestyle intervention group will attend weekly exercise and nutritional coaching sessions. Mothers in the standard of care group will be provided educational material to promote health.
Why Participate? 
You may experience an improvement in your metabolic and overall health.

You may receive value up  to $2250 for participating in this study.

You may receive A FitBit system to track step count, exercise time, and body weight throughout the study (dependent on which study group you are placed in)

You may receive free access to exercise facilities (dependent on which study group you are placed in)

Taxi or public transportation services to and from the study visit can be arranged at no expense if needed.
Your Rights
If you decide to participate in the study and later feel that you no longer wish to be part of it, you may withdraw at any time.

Your records relating to this study and any other information received will be kept strictly confidential, except as required by law.

Qualified health professionals will monitor your health as it relates to the study.
Who Can Participate?
Women aged 18-40

Are going to give birth soon or have given birth in the last 3 months 

Expect you may become pregnant again in the next 2 years

Able to attend up to 10 study visits at the research site over approximately 2 years 

Able to attend exercise training sessions 3-5 times a week (1 hour per session) for a 12-week program
Please note:
Due to the current situation with COVID-19 pandemic, the study team would like to point out the following:
The research site does not treat COVID-19 patients and/or suspected COVID-19 patients.

The research site's waiting area is spacious enough that participants will not be within close proximity to each other.

Hand sanitisers are available at the research site.

The research staff adheres to strict hygienic practices as well as other safety measures to prevent the spread of COVID-19. 

Any staff suspected to have COVID-19, or has come into contact with someone who has COVID-19, will automatically undergo a voluntary quarantine for 14 days.

Interested participants will not be left waiting for a long period of time and will be quickly attended to. 

Parking is available at the research site.

The study team encourages the use of personal vehicles, taxi or rideshare services rather than public transit.

All travel expenses will be reimbursed.

The research site/institution is taking all precautionary measures to ensure the safety of the study participants.