Researchers Explore Natural Treatment Option For Loss of Muscle Mass
Research Center: The University of Texas Health Science Center at San Antonio
Location: 7703 Floyd Curl Drive MC 7755, San Antonio, TX
Lead Doctor: Nicolas Musi, MD
IRB Committee: This study has been reviewed and approved by UT Health Institutional Review Board
Background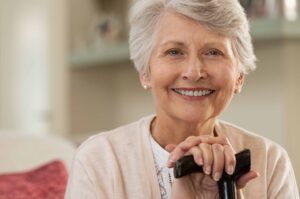 Sarcopenia is characterized by a progressive loss of muscle mass and decreased muscle capacity, which appears around age fifty and involves an increased risk of falls and fractures. The incidence of sarcopenia increases with age and may lead to a motor deficiency (loss of the ability to walk in daily activities) and physical dependency.
This study is exploring an investigational medication to treat loss of muscle mass in older adults. These results could impact how sarcopenia is treated in the future. 
This study seeks adults 65+ who currently are experiencing muscle loss. Participants are required to attend 5 study visits at the research site over a 7 month period and will be compensated up to $350 for participating in this study.
Why Participate? 
You may experience an improvement in your physical mobility if you are one of the participants who received the active study medication, however this cannot be guaranteed. 

You will be helping to find a potential natural treatment for loss of muscle mass. 

You will be compensated up to $350 for participating in this study.

You will be helping to advance medical research.
Your Rights
If you decide to participate in the study and later feel that you no longer wish to be part of it, you may withdraw at any time.

Your records relating to this study and any other information received will be kept strictly confidential, except as required by law.

Qualified health professionals will monitor your health as it relates to the study.
Who Can Participate?
Men and women aged 65+ 

Are currently experiencing physical fatigue or loss of strength limiting daily activities

Women who are postmenopausal

Able to attend 5 study visits at the research site over approximately 7 months