Weight Management Studies For Adolescents
Please note: This trial has finished recruiting and is not accepting new participants.
Research Center: DM Clinical Research
Location: 13406 Medical Complex Dr, Tomball, TX Suite 190
Background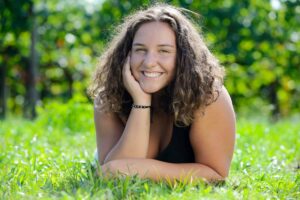 Obesity remains a major problem for adolescents and teens in the United States. The National Health and Nutrition Examination Survey (NHANES) data indicate that 20.6% of adolescents age 12 to 19 years met the definition of obesity in 2015–2016. Obesity in childhood or adolescence could increase the risk of adult obesity, type 2 diabetes mellitus, and dyslipidemia.
Research studies are exploring if a new treatment combined with a diet modification program, that is approved to help treat obesity in adults, can be considered an option for weight management in adolescents.
This study seeks adolescents and teens aged 12 -16 who currently are overweight or obese and have not have previous success in managing weight. Participants are required to attend study visits at the research site and will be compensated for participating in this study.
Why Participate?
Your child may see an improvement in his/her weight and overall health.

Your child will be helping to advance medical research aimed at improving kids health.

You will be compensated for participating in this study.

You will be helping to advance medical research.
Your Rights
If you decide to let your child participate in a study and later feel that you no longer wish your child to be part of it, you may withdraw your child from the study at any time.

You and your child's records relating to a study and any other information received will be kept strictly confidential,  unless required by the law.

Qualified health professionals will monitor your child's health as it relates to the study.
Who Can Participate?
Adolescents and teens aged 12-16

Who are considered above the average weight for their age and gender

Able to attend all 16 study visits at the research site