Interested In Participating in Research Studies?
Please note: This trial has finished recruiting and is not accepting new participants.
Location: Melbourne
Background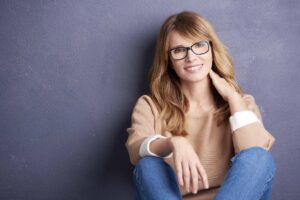 Research studies in Melbourne are seeking post-menopausal women to help advance medical research. Findings from these studies will help to educate healthcare providers and provide more insight into how to treat specific conditions. Participants are required to partake in a 2-consecutive day and night overnight visit as well as up to 9 follow-up study visits. Participants will be compensated up to $1,820 for participating in a study.
What is a healthy volunteer study?
These types of studies are those who seek participants with no known significant health problems to investigate a new treatment, device or intervention. When investigating a new treatment for a specific condition, healthy volunteers help define specific attributes and what could be considered a "normal" event. This helps researchers to better understand how the drug will react in those with the specific condition that the treatment is trying to prevent or resolve.
Sign up for more information.
Why Participate?
You will be compensated up to $1,820 for full completion of a study.

You can socialise and make new friends.

You will have access to free wifi, free catered food and a private TV.

You will be helping to advance medical research.
Your Rights
If you decide to participate in the study and later feel that you no longer wish to be part of it, you may withdraw at any time.

Your records relating to this study and any other information received will be kept strictly confidential, except as required by the law.

Qualified health professionals will monitor your health as it relates to the study.
Who Can Participate?
Post-menopausal healthy females aged 45 to 75 years

Not taking prescription medications (with the exception of hormonal contraception)

Smokes no more than 8 cigarettes per week (or equivalent quantity of any other nicotine containing products eg, cigars, chewing tobacco, snuff, etc)

.

Able to participate in at least 1 of the following study schedules:

Study 1 – 2 nights & 9 follow-up visits

Study 2 – 2 nights & 3 visits
What happens in a research study?
Each research study varies significantly, but there are some common elements. Most (but not all) studies involve taking a medication or undergoing some form of treatment. The patient or volunteer will first undergo screening to determine that they fit the medical eligibility criteria for the particular study, and then be given the study medication or treatment. The patient or volunteer typically returns to the research site a number of times to measure their response.     
Are research studies safe?
Before trials are conducted on humans, new medications or treatments have usually undergone extensive examination in laboratories and are tried on cells and animals grown in labs. The ones with positive results are then approved for testing in human trials.
All research studies are conducted only after the approval of Ethics Committees and must follow the International Guidelines for Good Clinical Practice. Participation is always voluntary and a volunteer must read and agree to the Informed Consent document, which outlines what will happen in the study and all risks associated with participating. Participants can also ask questions to the medical staff, and of course can consult with their own Doctor. Volunteers also have the right to leave the clinical trial at any time.