Researchers Recruiting Participants With Type 2 Diabetes
Research Center: DM Clinical Research
Location: 13406 Medical Complex Drive, Tomball, TX 77375, USA

Background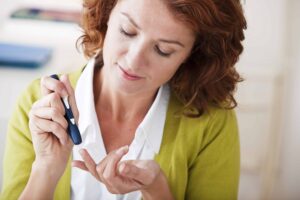 Diabetes is a medical issue that causes blood glucose (sugar) levels to rise higher than normal. Type 2 diabetes is the most common form of diabetes and affects more than 100 million U.S. adults. According to the CDC, 90 to 95 percent of people with diabetes in the United States have type 2 diabetes. 
This study is being conducted to understand the safety of an investigational (study) drug and how well it will work to help people manage symptoms of type 2 diabetes. 
Why Participate? 
You will be helping to advance medical research

You will be provided the associated study supplies free of charge

You will be compensated with up to $60-100 per study visit.

You will be helping advance support for the T2 diabetes community
Your Rights
If you decide to participate in the study and later feel that you no longer wish to be part of it, you may withdraw at any time.

Your records relating to this study and any other information received will be kept strictly confidential, unless required by the law.

Qualified health professionals will monitor your health as it relates to the study.
Who Can Participate?
Men and women aged 18 to 85 who have been diagnosed with Type 2 Diabetes 

 

Currently not participating in another clinical trial