Type 2 Diabetes Research Study Seeks Adults
Research Centre: Baker Heart and Diabetes Institute
Location: Level 4, 99 Commercial road, Melbourne
Lead Investigator: Professor David Dunstan
Ethics Committee: This study has been reviewed and approved by the Alfred Hospital Ethics Committee (#359/18)
Background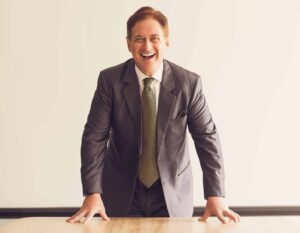 Researchers at the Baker Heart and Diabetes Institute have found that sitting for prolonged periods throughout the day (e.g. at an office-based desk) can have harmful effects on blood glucose and insulin levels, blood pressure and inflammatory markers.
One potential way to reduce the harmful effects of too much sitting is to replace a traditional desk at the workplace with an adjustable sit-stand workstation.
The study invites adults aged 35-65 who work in Melbourne and have type 2 diabetes to participate. Participants are required to attend 5 study visits at the research site over an 18 month period.
Why Participate?
You may experience an improvement in diabetes and cardiovascular health symptoms.

You will receive a sit-stand workstation to use at your workplace.

You may receive a Fitbit watch to keep and free health coaching sessions for 6 months.

You will be helping to

inform clinical and broader health system approaches to diabetes management, including informing workplace policies within Australia.

You may help to encourage workplaces to support more 'active breaks' during work hours or support the use of sit-stand workstations within the workplace.

You will be helping to advance medical research.
Your Rights
If you decide to participate in the study and later feel that you no longer wish to be part of it, you may withdraw at any time.

Your records relating to this study and any other information received will be kept strictly confidential, except as required by the law.

Qualified health professionals will monitor your health as it relates to the study.
Who Can Participate?
Men and women aged 35-65 years

Diagnosed with type 2 diabetes for at least 3 months.

Manage their diabetes with glucose-lowering medications and/or diet only.

Work in the Melbourne area.

Work at a job that involves sitting for most of the workday.

Able to attend 5

 study visits at the Baker Heart and Diabetes Institute over an 18 month period.