Researchers Look to Investigate New Treatment for Hair-Pulling Disorder (aka Trichotillomania)
Research Centers: 

Integrative Clinical Trials LLC
Location: Brooklyn, NY
Lead Doctor: Dr. Inna Yuryev-Golger
IPS Research Company
Location: Oklahoma City, OK
Lead Doctor: Dr. Louise Thurman
iResearch Atlanta, LLC
Location: Decatur, GA
Lead Doctor: Dr. David Purselle
Artemis Institute for Clinical Research
Location: Riverside, CA
Lead Doctor: Dr. Katrina Patrick
IRB Committee: This study has been reviewed and approved by WIRB Institutional Review Board
Background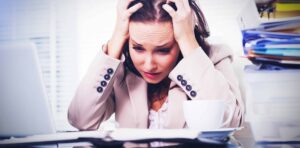 Trichotillomania, also called hair-pulling disorder, involves recurrent pulling of hair from your scalp, eyebrows/lashes or any other area of your body, despite trying to stop. These behaviors can lead to hair thinning, patchy bald spots, or even complete hair loss. This hair-pulling behavior can also cause sadness, anxiety, low self-esteem and embarrassment or interfere with social or work functioning.
This research study is exploring an investigational treatment which may help those who are currently experiencing these symptoms.
This study seeks men and women aged 18 – 45 years old who struggle with daily hair-pulling behavior.  Participants are required to attend up to 5 study visits at the research site over approximately a 3-month period and will be compensated time and travel related to participating in this study.
Why Participate?
You may experience an improvement in symptoms, including hair-pulling behaviors and related urges.

You will be helping to study a possible treatment option for a condition that currently has no FDA-approved treatments.

You will be helping to advance medical research.

You will be helping to understand this debilitating and chronic disorder.

No requirement for overnight stays and procedures are minimally invasive.

Y

ou will be helping to develop a new tool to monitor Trichotillomania symptoms.

There are several study centers across the U.S. Even if you don't live near one, it will help if you take the survey so we will know where to put more centers for future studies. 

If you live farther than 120 miles from a study site, you may be eligible for travel reimbursement.
Your Rights
If you decide to participate in the study and later feel that you no longer wish to be part of it, you may withdraw at any time.

Your records relating to this study and any other information received will be kept strictly confidential, except as required by the law.

Qualified health professionals will monitor your health as it relates to the study.
Who Can Participate?
Adults aged 18-45 years old with moderate to severe hair-pulling occurring

on a daily basis, with or without a prior diagnosis of Trichotillomania

Must not have a history or current diagnosis of schizophrenia or bipolar-related condition

Able to attend up to 5 study visits at the research site over approximately

3

months