Thinking About Reducing Your Marijuana Use?
Research Center: Medical University of South Carolina
Location: 125 Doughty Street, Charleston, South Carolina, 29403
Lead Researchers: Aimee McRae-Clark, PharmD; Kevin Gray, MD
Background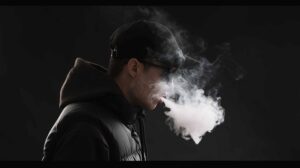 Some people report that marijuana negatively affects their lives at times. In fact, millions of Americans experience symptoms of Cannabis Use Disorder.
Researchers are looking to understand if the medication Varenicline is effective in reducing marijuana use in those who frequently use marijuana. Varenicline is currently FDA approved for nicotine addiction treatment, however it's not approved for Cannabis Use Disorder.
This study seeks men and women age 18 and over who frequently use marijuana.  Participants are required to attend 15 study visits over 3 months. They will be compensated for their time and effort.
Why Participate?
You may be helping to improve treatment for Cannabis Use Disorder

You will be helping to advance medical research.

You may benefit from reducing your marijuana use.

You will be compensated for your time and effort.
Your Rights
If you decide to participate in the study and later feel that you no longer wish to be part of it, you may withdraw at any time.

Your records relating to this study and any other information received will be kept strictly confidential, except as required by the law.

Qualified health professionals will monitor your health as it relates to the study.
Who Can Participate?
Men and women age of 18 and over.

Use marijuana regularly

Able to attend 15 visits at the study site in Charleston, South Carolina within a period of approximately 3 months.

Desire to reduce marijuana use