Thinking About Reducing Your Marijuana Use?
Research Center: Behavioral Health Services of Pickens County
Location: 303 East Main Street, Pickens, SC 29671
Lead Researchers: Aimee McRae-Clark, PharmD; Kevin Gray, MD
Background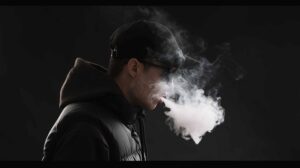 Some people report that marijuana negatively affects their lives at times. In fact, millions of Americans experience symptoms of Cannabis Use Disorder.
Researchers are looking to understand if the medication Chantix is effective in reducing marijuana use in those who frequently use marijuana. Chantix is currently FDA approved for nicotine addiction treatment, however, it's not approved for Cannabis Use Disorder.
This study seeks men and women age 18 and over who frequently use marijuana.  Participants are required to attend 16 study visits over 3 months. They will be compensated for their time and effort.
Why Participate?
You may be helping to improve treatment for Cannabis Use Disorder.

You will be helping to advance medical research.

You may be able to  reduce your marijuana use.

You will be compensated up to $1,210 for your time and effort.
Your Rights
If you decide to participate in the study and later feel that you no longer wish to be part of it, you may withdraw at any time.

Your records relating to this study and any other information received will be kept strictly confidential, except as required by the law.

Qualified health professionals will monitor your health as it relates to the study.
Who Can Participate?
Men and women age18 and over.

Use marijuana regularly.

Able to attend 16 visits at the study site in Charleston

, South Carolina within a period of approximately 3 months.

Please note that the first half of the eligibility screening for this study is virtual. This means that it will be done in the comfort of your own home using virtual means (i.e. video conferencing).

Desire to quit or reduce marijuana use.
Please note:
Due to the current situation with the COVID-19 pandemic, the study team would like to point out the following:
The research site does not treat COVID-19 patients and/or suspected COVID-19 patients.

The waiting area of the research site is spacious enough that participants will not be within close proximity to each other.

Hand sanitizers are available at the research site.

The research staff adheres to strict hygienic practices as well as other safety measures to prevent the spread of COVID-19. 

Any staff suspected to have COVID-19, or has come into contact with someone who has COVID-19, will automatically undergo a voluntary quarantine for 14 days.

Masks are required for anyone entering the site. If you do not have a mask, one will be provided to you.
Please note that all the information you provide in this study will be kept with strict confidence, and shared only with the study team conducting the study.