Study Seeks Females 18-40 For Non-Hormonal Copper IUD Research
Please note: This trial has finished recruiting and is not accepting new participants.
Research Center: University of Colorado
Location: Denver, CO
Lead Doctor: Dr. Stephanie Teal
IRB Committee: This study has been reviewed and approved by the Chesapeake Institutional Review Board
Background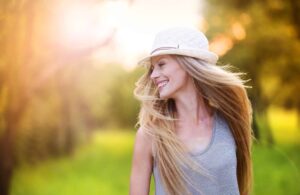 Currently, 62% of women in the US of reproductive age are using a form of contraception. Researchers are continuing to explore safer and more effective options for women.
This study looks at two IUDs and is exploring the effectiveness, ease of insertion and safety of a new investigational non-hormonal copper IUD compared to a currently approved option.
This study seeks healthy women aged 18-40 to participate. Participants are required to attend 7-8 study visits at the research site over a 3 year period and will be compensated $650 for participating in this study.
Benefits to Participation
You will be provided with a currently approved or investigational IUD.
You will be compensated $650 for participating in this study.
You will be helping to advance medical research.
Your Rights
If you decide to participate in the study and later feel that you no longer wish to be part of it, you may withdraw at any time.
Your records relating to this study and any other information received will be kept strictly confidential, except as required by the law.
Qualified health professionals will monitor your health as it relates to the study.
Who Can Participate?
Women aged 18-40 who are currently sexually active
Willing to use the study's IUD as the only form of contraception for the duration of the study
Are not currently pregnant or breastfeeding
Able to attend 7-8 study visits at the research site over approximately 3 years