Researchers Are Inviting Adults Who Have Internal Hemorrhoids
Research Center: Trial Clinsultant, LLC, dba WayCro
Location: 9 Medical Parkway, Suite 304, PLAZA 4, Dallas TX 75234
Lead Researcher: Waymon Drummond,MD
IRB Committee: This study has been reviewed and approved by the IntegReview Institutional Review Board
Background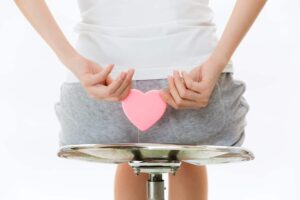 According to the National Center for Biotechnology Information (NCBI), the United States has about 10 million people per year who report that they have had hemorrhoids. It is the 4th leading outpatient gastrointestinal (gut) diagnosis. Hemorrhoid disease has a significant bearing on the quality of life and can present some discomfort. However, with the proper approach, hemorrhoids can be managed and treated.  
This study seeks to investigate the effectiveness of a potential treatment for a certain type of hemorrhoids. This investigational treatment will be in the form of a suppository. A suppository is another way to deliver medication through a small, round or cone-shaped object that would be inserted into your body through your bottom (anus). Once it is inside, the suppository will dissolve and release the medication into your system.
Interested participants must be at least 18 years old and be diagnosed with hemorrhoid disease. Participants must be willing to comply with the necessary study requirements. Participants will be compensated up to $425 for participating in this study.
Why Participate? 
You may experience improvements to your symptoms such as a reduction in itching and bleeding.

You may be able to receive an investigational treatment for hemorrhoid disease. 

You may contribute valuable information that might benefit others in the future.

You will receive study related medications and procedures at no cost.

You will be helping to advance medical research on gut health.
Your Rights
If you decide to participate in the study and later feel that you no longer wish to be part of it, you may withdraw at any time.

Your records relating to this study and any other information received will be kept strictly confidential, except as required by law.

Qualified health professionals will monitor your health as it relates to the study.
Who Can Participate?
Adults aged 18 years old and above who have been diagnosed with hemorrhoid disease, specifically

symptomatic internal hemorrhoids.

  

Participants must be willing to maintain their usual diet throughout the study.

Participants must be able to attend 5 study visits at the research site for over approximately 6 weeks.

Participants must complete daily paper diaries and electronic assessments.

Participants must be willing to use a suppository.
About the Research Center:
Trial Clinsultant, LLC, dba WayCro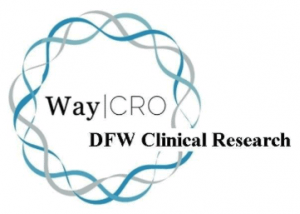 WayCRO clinical Research was founded by Kelly Walker. He helped find Research Across America and then guided it for 27 years until it was sold to Synexus and PDD. During the same time, he also successfully founded TCT CRO. After driving it off the ground and into its first successful trials, he successfully created a growing group of centers that believe in quality, quantity, safety, and the success that always follows.
Please note:
Due to the current situation with COVID-19 pandemic, the study team would like to point out the following:
The research site does not treat COVID-19 patients and/or suspected COVID-19 patients.

The research site's waiting area is spacious enough that participants will not be within close proximity to each other.

Hand sanitizers are available at the research site.

The research staff adheres to strict hygienic practices as well as other safety measures to prevent the spread of COVID-19. 

Any staff suspected to have COVID-19, or has come into contact with someone who has COVID-19, will automatically undergo a voluntary quarantine for 14 days.

Interested participants will not be left waiting for a long period of time and will be quickly attended to. 

Parking is available at the research site.

The study team encourages the use of personal vehicles, taxi or rideshare services rather than public transit.

 

The research site/institution is taking all precautionary measures to ensure the safety of the study participants.