DM Clinical Research Explores a Potential Treatment for COPD
Research Center: DM Clinical
Location: 13406 Medical Complex Dr suite 53, Tomball, TX 77375, United States
Lead Researcher: Mustafa Naeem, MD
IRB Committee: This study has been reviewed and approved by X Institutional Review Board
About the Study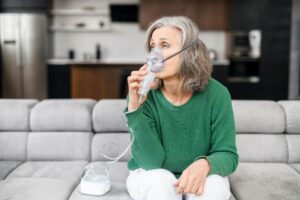 Chronic Obstructive Pulmonary Disorder (COPD) is one of the common lung conditions worldwide. According to the Centers for Disease Control and Prevention (CDC), about 16 million Americans have COPD. There is no cure for COPD, but this condition can be managed through treating symptoms. However, current treatment options for this condition may not work for everyone. This is why researchers are continually learning more about this condition to develop new effective methods, or improve existing treatments and medications for COPD.
This research study seeks to learn more about this investigational medication given twice a day as a potential treatment for COPD. This potential medication has already been tested on more than 900 people in other research studies. Specifically, researchers want to know how effective this potential medication is in treating and managing symptoms of moderate to severe COPD. Researchers hope that this potential medication may help reduce the severity of symptom complications and enhance the quality of life of people with COPD.
Why Participate? 
Participants may receive a potential COPD treatment at no cost. This potential treatment may be able to provide improvements to their condition and better manage their symptoms.

Participants may provide valuable information that may help others with COPD in the future.

Participants will be compensated up to $1000 for their participation in this study. Compensation will only be provided to eligible participants per completed study visit.

Participants will be helping to advance medical, specifically COPD treatment, research.
Your Rights
If you decide to participate in the study and later feel that you no longer wish to be part of it, you can withdraw at any time.

Any information that you provide will be kept strictly confidential, except as required by law.

Qualified health professionals will monitor your health as it relates to the study.
Who Can Participate?
Adults aged 40 to 80 years old who have been diagnosed with Chronic Obstructive Pulmonary Disorder (COPD)

Must be a current or former smoker

Must NOT have had a history of life-threatening COPD event that needed Intensive Care Unit admission and/or requiring intubation

Must be able to attend 5 study visits at the research site and answer 2 phone appointments for over approximately 28 weeks
Key Study Details: 
The potential treatment will be inhaled through a nebulizer.

The study treatment is a liquid that is to be breathed in using a commonly used device called a nebulizer. A nebulizer turns a liquid into a fine mist that is inhaled into the lungs and then taken into the body.

The study requirements include but are not limited to using a nebulizer, and performing spirometry tests.
About the Research Center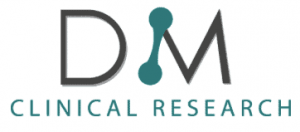 DM Clinical Research
DM Clinical Research has been helping to bring new treatments to the medical field for over 10 years. DM Clinical is the link connecting pharmaceutical and research organizations to caring individuals who want to play a part in the advancement of medicine. DM Clinical has a large network of qualified physicians with a diverse range of specialties. DM Clinical Research has conducted hundreds of studies in a wide variety of therapeutic areas in which many patients have seen improvements in their symptoms.
Please note:
Due to the current situation with the COVID-19 pandemic, the researchers would like to assure the participants that ensuring the safety of the participants as well as the study staff is of utmost importance.