Shifting Weight in Night Shift Workers (SWIFt) Research Study: A New Weight Loss Intervention
Research Centre 1: Monash University
Location: Department of Nutrition, Dietetics and Food (BASE Facility), Level 1, 264 Ferntree Gully Road, Notting Hill, VIC 3168
Lead Researcher:Associate Professor Maxine Bonham
HREC: This study has been reviewed and approved by Monash Health Human Research Ethics Committee
Research Centre 2: University of South Australia
Location: City East Campus, Frome Road, Adelaide SA 5001
Lead Researcher: Professor Alison Coates
HREC: This study has been reviewed and approved by the University of South Australia Human Research Ethics Committee 
Background
Losing weight is challenging, but for shift workers it can be more difficult. Shift work refers to a work schedule that alternates between day, night, or early morning. Those who work shift work do not have a set work schedule and the schedule can change from week to week. Shift work has been found to be linked to a greater risk of weight gain, type 2 diabetes and cardiovascular disease.  
This research study aims to investigate the effectiveness of 3 diet-based weight loss strategies.  This information will help provide guidance on strategies specifically for shift workers who are overweight or interested in ways to better manage their weight. This study includes a 6-month weight loss phase and a 12-month weight maintenance phase. Participants must take part in both of these phases.
Researchers are inviting adults 25 – 65 years old who are shift workers and have at least four night shifts a fortnight. 
Why Participate? 
You may experience improvements to your weight which may result in improvements to your overall health

. 

You will be provided with food 2 days a week for 24 weeks.

You will be provided with a bluetooth weighing scale. You may be able to keep this device after your participation in this study.

You will be compensated up to $100 in petrol vouchers for participating in this study.

You will be helping to advance nutrition and health research.
Your Rights
If you decide to participate in the study and later feel that you no longer wish to be part of it, you may withdraw at any time.

Your records relating to this study and any other information received will be kept strictly confidential, except as required by the law.

Qualified health professionals will monitor your health as it relates to the study.
Who Can Participate?
Adults aged 25 – 65 years old who are working as shift workers.

Those who

work

at least

4

night shifts

per

fortnight

Those who have a BMI of more than or equal to 28kgm2.

Note: this may vary depending on your ethnic background.

Those who are not taking

extended

leave from work in the next 6 months.

Those who are able to attend up to 7 study visits at the research site over approximately 18 months. Other study sessionsdiet visits can be done via zoom or phone call. This 18-month period includes a 6-month weight loss program and a 12-month weight management phase.
About The Research Centre: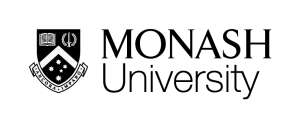 Monash University
Monash University, based in Melbourne Victoria, was founded in 1958 and is ranked in the world's top 100 universities. Monash University is a member of the Group of Eight, an alliance of leading Australian Universities recognised for their excellence in teaching and research.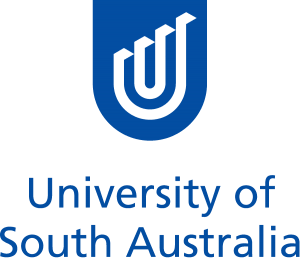 University of South Australia
The University of South Australia is a public research university in the Australian state of South Australia. It is a founding member of the Australian Technology Network of universities, and is the largest university in South Australia with approximately 32,000 students.
Please note:
Due to the current situation with the COVID-19 pandemic, the researchers would like to assure the participants that ensuring the safety of the participants as well as the study staff is of utmost importance.