Improved Support for Patients and Partners with a Recent Cancer Diagnosis
Please note: This trial has finished recruiting and is not accepting new participants.
Research Centre: Centre for Oncology Education and Research Translation (CONCERT)
Location: South Western Sydney Clinical School, Liverpool, NSW
Lead Researchers: Dr Janelle Levesque, Prof Afaf Girgis
Ethics Committee: Reviewed and approved by the Hunter New England Human Research Ethics Committee
Background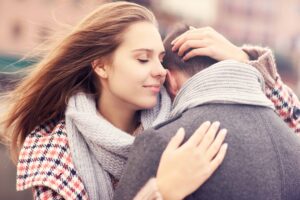 A cancer diagnosis can be one of the most intimidating medical diagnoses a person can receive in their lifetime. Patients and their partners must contend with a wide range of complex physical, emotional and mental challenges.
These challenges are on top of the already complicated health care system which makes processing complex medical information a daunting task. One third of all patients experience extremely high levels of distress and studies report comparable, if not higher, burden among partners.
As a participant in this trial, you will be evaluating the information given by researchers on what has been most helpful to aid adjustment for both you and your partner during the first four months of a cancer diagnosis and beyond. Along with receiving this helpful information long before the general public, you will also be able to provide feedback and direction on future research that could help cancer patients and their partners during their most trying times.
Benefits of Participation
You will receive specific and helpful information on handling your or your partner's diagnosis.
Your and your partner's stress levels may decrease.
You will gain understanding of coping with your condition and how your partner can provide optimal support.
You will be helping to advance medical research.
Your Rights
Your records relating to this study and any other information received will be kept strictly confidential.
Upon completion, the results of the study will be shared with you if you wish.
Qualified medical researchers will supervise your participation.
You will be able to withdraw from the study at any time.
Who Can Participate?
Men and women aged 18+
Have a partner or spouse willing to participate with you
Currently having or planning to receive treatment
Recent diagnosis (within past 4 months) of stage 1-3 Breast, Prostate, Colorectal (bowel) cancer or Melanoma