Inviting Adults Seeking Help With Their Substance Dependence
Research Center: Medical University of South Carolina
Location: 135 Cannon Street Charleston SC, 29425
Lead Researcher: Dr. Hesheng Liu
IRB Committee: This study has been reviewed and approved by the Medical University of South Carolina (MUSC) Institutional Review Board
About the Study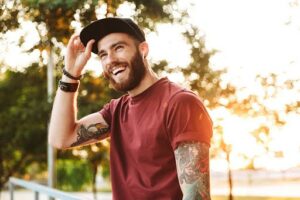 Dealing with dependence on substances such as cocaine can be a challenge. People trying to stop using cocaine may experience intense cravings, which could ultimately lead to a relapse. 
Researchers at the Medical University of South Carolina are continuously exploring methods that may help people with reducing or eliminating cocaine use. This research study seeks to examine the effects of a type of brain stimulation and/or a potential medication on cocaine craving and behavior among individuals with cocaine use disorder (CUD). 
Why Participate? 
Participants will contribute valuable information that may help researchers have a better understanding of brain mechanisms associated with cocaine use and develop more effective therapies to help stop cocaine use.

Participants may be helping to develop a potential new approach to treating cocaine use disorder.

Participants will be compensated up to $250 for participating in this study. Compensation can be provided to eligible participants after completing each study visit and submitting brain images. 

Participants will be helping to advance substance use-related research.
Your Rights
If you decide to participate in the study and later feel that you no longer wish to be part of it, you can withdraw at any time.

Any information that you provide will be kept strictly confidential, except as required by law.

Qualified health professionals will monitor your health as it relates to the study.
Who Can Participate?
Adults aged 18 to 65 years old who have cocaine use disorder

Must be either:

Enrolled in an intensive outpatient treatment program (MUSC Center for Drug and Alcohol Programs Intensive Outpatient Program (CDAP-IOP)

Currently engaged in treatment for substance related problems

Interested in seeking treatment for substance related problems

Must not have metal implants in their body

Must not have chronic migraines

Must not have had

ECT (electroconvulsive therapy) in the last 6 months

Must be able to attend 3 study visits at the research site over approximately 5 weeks

Must be willing to answer 4 follow-up telephone calls over the course of 3 weeks following the final study visit 
Key Study Details: 
Participation in this research study may include the following:
Assessments, a drug test and breathalyzer for alcohol use will be conducted

Answering questionnaires about mood and cravings

Theta burst (TBS) stimulation (brain stimulation). TBS is a form of repetitive magnetic brain stimulation that mimics the natural activity of brain cells. The study team can further elaborate on this.

Taking the potential study medication

Having MRI scans. MRI uses a magnet and radio waves to record images of brain activity at rest and in response to viewing pictures of neutral, pleasant and drug-related imagery
About The Medical University of South Carolina (MUSC):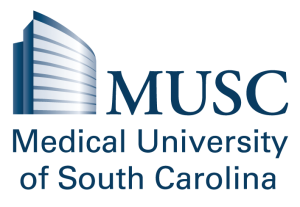 MUSC is dedicated to delivering the highest quality patient care available, while training generations of competent, compassionate health care providers to serve the people of South Carolina and beyond. Comprising some 1,600 beds, more than 100 outreach sites, the MUSC College of Medicine, the physicians' practice plan, and nearly 275 telehealth locations, MUSC Health owns and operates eight hospitals situated in Charleston, Chester, Florence, Lancaster, and Marion counties. In 2020, for the sixth consecutive year, U.S. News & World Report named MUSC Health the No. 1 hospital in South Carolina.
Please note:
Due to the current situation with the COVID-19 pandemic ensuring participants' safety is of utmost importance.