Do You Have A Slipped Disc That Causes Leg Pain? Study Researches New Investigational Medication
Please note: This trial has finished recruiting and is not accepting new participants.
Research Center: Denver Back Pain Specialists
Location: 7730 E Belleview Ave, Suite A-104, Greenwood Village, CO  
Lead Researcher: J. Scott Bainbridge, M.D
Ethics Committee: Reviewed and approve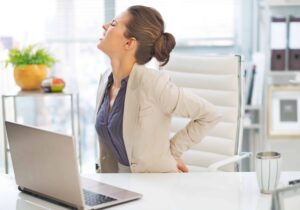 d by the Chesapeake Independent Review Board
Background 
A herniated disc, commonly known as a 'slipped disc', can sometimes result in sciatica – significant pain in your back and one or both of your legs.
This study is being conducted to examine the effectiveness of a new injectable medication in reducing sciatic leg pain.
This study seeks men and women aged 30 – 70 who are experiencing leg pain associated with a herniated disc in the lower back.  Participants are required to attend approximately 6 study visits at the research site over a 7 month period. If eligible, participants will be compensated up to $550 for partaking in the study.
Benefits to Participation
You will be compensated up to $550 for partaking in this study, if you qualify.

You may experience pain relief.

You will receive the investigational medication and all study-related physical exams at no charge.

You will be helping to advance medical research.
Your Rights
If you decide to participate in the study and later feel that you no longer wish to be part of it, you may withdraw at any time.

Your records relating to this study and any other information received will be kept strictly confidential.

Qualified health professionals will monitor your health as it relates to the study.
Who Can Participate?
Men and women who are 30 to 70 years of age

Experiencing sciatic leg pain associated with disc herniation (slipped disc) in the lower back

Not on worker's compensation

If female, not pregnant or nursing

Able to attend approximately 6 study visits at the research site over a 7 month period