Potential Treatment Research for Lupus May Help Symptom Severity
Please note: This trial has finished recruiting and is not accepting new participants.
Research Center: Low Country Rheumatology
Location: 2001 2nd Avenue, Suite 201, Summerville, SC 29486
Lead Researcher: Nicholas Holdgate, MD
IRB Committee: This study has been reviewed and approved by the WCG Institutional Review Board
About the Study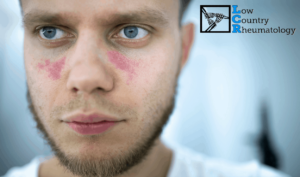 Systemic Lupus Erythematosus, otherwise known as SLE,  is an autoimmune disease that causes the immune system to see the body's own tissues as "foreign." This causes the body's cells to attack their own tissues, which results in inflammation. SLE can affect many different parts of the body, but it usually impacts the joints, kidneys, and blood cells. It also affects the lining of the mouth, nose, throat, stomach, and intestines—people with SLE experience swollen joints, rashes, foamy urine, and oral ulcers. 
Currently, there has not been one effective treatment for SLE that is effective for all diagnosed with this condition. This is why researchers at Low Country Rheumatology are currently doing this research study that may help people with lupus. This research study seeks to test the effectiveness of a potential SLE treatment that may reduce the severity of symptoms and inflammation. The potential treatment uses a substance made by the immune system developed in the lab to be used by people. This potential medication has been created to target certain cells that are thought to play an essential role in the development of lupus. Researchers hope that this investigational medication can improve symptoms of people with SLE.
Why Participate? 
Participants may receive a new potential treatment for SLE at no cost.

Participants may experience improvements in SLE. 

Participants will be contributing valuable information that may benefit those with SLE in the future.

Participants will be compensated up to $1,694 for participating in this study. Compensation will only be provided to eligible participants and will be given after each study visit.

Participants will also be reimbursed for any study-related travel, parking, lodging expenses. They will also be entitled to dependent care such as childcare and meals during the study visits.

Participants will be helping to advance medical research.
Your Rights
If you decide to participate in the study and later feel that you no longer wish to be part of it, you can withdraw at any time.

Any information that you provide will be kept strictly confidential, except as required by law.

Qualified health professionals will monitor your health as it relates to the study.
Who Can Participate?
Men and women aged 18 years old or older who have been diagnosed with Systemic Lupus Erythematosus (SLE) for at least 6 months

Must be experiencing SLE symptoms 

Must be able to attend 22 study visits at the research site over approximately 80 weeks (that is about a year and a half)

Must be taking any one of the following nonbiologic lupus SOC therapies for more than 12 weeks:

Antimalarials as a stand-alone treatment 

Antimalarials treatment in combination with OCS and/or immunosuppressants

Treatment with OCS and/or immunosuppressants
Key Study Details 
The study team can explain the research study in its entirety but some study details are:
Participation in this study involves taking the study treatment through an injection. The study treatment is to be taken along with the participant's standard treatment regimen. 

Participation in this study involves attending up to 6 follow-up study visits. Two of these studies will be made through phone calls.

Participants will be asked to undergo various assessments and answer questionnaires
About the Research Center:

Low Country Rheumatology
Low Country Rheumatology is a private medical practice specializing in diagnosing and managing rheumatologic disorders. Their provider team consists of medical professionals with years of clinical and research experience dedicated to providing excellent care to their patients to aid in improving their health. Low Country Rheumatology also offers the convenience of having their own digital x-ray and research departments, infusion suite, and phlebotomy lab, allowing out-patients to receive their full spectrum of treatment right in their office. Their board of certified physicians strives to provide the highest quality of healthcare services to patients and the community.
Please note:
Due to the current situation with the COVID-19 pandemic, the researchers would like to assure the participants that ensuring the safety of the participants as well as the study staff is of utmost importance.