Researchers Inviting Adults Who Are Looking To Quit Using Cocaine or Crack
Research Center: Medical University of South Carolina
Location: 125 Doughty St, Suite 190 Charleston, SC 29403
Lead Researcher: Aimee McRae-Clark, PharmD., BCPP
IRB Committee: This study has been reviewed and approved by the Medical University of South Carolina (MUSC) Institutional Review Board
Background
Repeated cocaine use can lead to addiction and adverse health outcomes. In 2014, according to the National Survey on Drug Use and Health (NSDUH), about 913,000 Americans were considered to have cocaine or crack dependence or abuse.  In 2011, the Drug Abuse Warning Network (DAWN) report recorded that cocaine was associated with 505,224 of the nearly 1.3 million emergency department visits for drug misuse or abuse. 
This study hopes to learn if an investigational medication can help people who are interested in quitting cocaine or crack use. If this potential treatment proves to be effective, it could help individuals who are seeking treatment for cocaine use disorder. The potential treatment will be administered orally through capsules taken twice a day.
This study seeks adults aged 18 to 65 years old who are looking for treatment options that may help them stop using cocaine or crack. Participants must be willing to comply with the necessary study requirements. Eligible individuals may earn up to $1,382 for completing study visits and medication monitoring.
Why Participate? 
You may find that this option supports you in quitting cocaine use.

You may contribute valuable information that may benefit others in the future.

You will be helping to advance mental health and well-being research.

You will be helping to learn about options that could help reduce the personal and societal costs associated with cocaine use.
Your Rights
If you decide to participate in the study and later feel that you no longer wish to be part of it, you may withdraw at any time.

Your records relating to this study and any other information received will be kept strictly confidential, except as required by law.

Qualified health professionals will monitor your health as it relates to the study.
Who Can Participate?
Adults aged 18 to 65 years old who partake in regular cocaine/crack use.

If the participant is female, the participants should be of non-childbearing potential (i.e., postmenopausal,

history of hysterectomy or bilateral oophorectomy)

.

Participants must be currently seeking treatment for cocaine and/or crack use to be able to reduce or quit using this substance.

Participants must have a BMI of 18.5-35 kg/m2.

Participants must have a stable residence with no plans to move in the next 4 months.

Participants must be able to attend 30 study visits at the research site for over approximately 5 months.

The study visits will be done twice a week throughout the duration of the study. 

Participants may be encouraged to not take recreational drugs or consume alcohol during the study.

Participants will need to keep track of their progress through an app downloaded on their smartphone. If the participant does not have a smartphone or does not want to add the app to their own phone, a smartphone will be provided to the participant during the study. 
About The Research Center: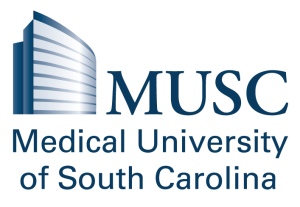 Medical University of South Carolina (MUSC)
As the clinical health system of the Medical University of South Carolina, MUSC Health is dedicated to delivering the highest quality patient care available, while training generations of competent, compassionate health care providers to serve the people of South Carolina and beyond. Comprising some 1,600 beds, more than 100 outreach sites, the MUSC College of Medicine, the physicians' practice plan, and nearly 275 telehealth locations, MUSC Health owns and operates eight hospitals situated in Charleston, Chester, Florence, Lancaster and Marion counties. In 2020, for the sixth consecutive year, U.S. News & World Report named MUSC Health the No. 1 hospital in South Carolina.
Please note:
Due to the current situation with COVID-19 pandemic, the study team would like to point out the following:
The research site does not treat COVID-19 patients and/or suspected COVID-19 patients.

The research site's waiting area is spacious enough that participants will not be within close proximity to each other.

Hand sanitizers are available at the research site.

The research staff adheres to strict hygienic practices as well as other safety measures to prevent the spread of COVID-19. 

Any staff suspected to have COVID-19, or has come into contact with someone who has COVID-19, will automatically undergo a voluntary quarantine for 14 days.

Interested participants will not be left waiting for a long period of time and will be quickly attended to. 

Parking is available at the research site.

The study team encourages the use of personal vehicles, taxi or rideshare services rather than public transit.

 

The research site/institution is taking all precautionary measures to ensure the safety of the study participants.