Participate in Medical Research to Advance Science!
Research Centre: CMAX Clinical Research
Location: Level 6, 18a North Terrace, Adelaide, SA
Lead Researcher: Professor Sepehr Shakib
HREC: This study has been reviewed and approved by the Bellberry Human Research Ethics Committee
About the Study Opportunities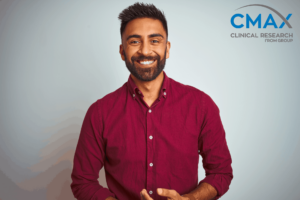 Are you passionate about contributing to science? In medicine, there are many unanswered questions. Researchers need help from people like you to move research forward and improve quality of life for all.
Currently, 2 research studies are being conducted to test the safety and effectiveness of potential treatment options. One is for Alzheimer's, and one is for Asthma. Both studies are non-therapeutic clinical trials that need healthy volunteers. Advance medical research and potentially help someone with Alzheimer's or Asthma in the future!
Why Participate? 
Participants will help to develop new cutting-edge medical treatments for these conditions.  

Participants will be contributing valuable information that may benefit those with Alzheimer's and Asthma in the future.

Participants will be compensated for participating in this study.

Participants will be helping to advance medical research.
Your Rights
If you decide to participate in the study and later feel that you no longer wish to be part of it, you can withdraw at any time.

Any information that you provide will be kept strictly confidential in accordance with Australia privacy laws.

Qualified health professionals will monitor your health as it relates to the study.
Who Can Participate?
Men and women aged 18-55 who are generally healthy

Must be at least 45kg (no more than 100kg).

Must not have clinically significant abnormalities medical history

Must not have a history of alcohol or substance abuse in the last 12 months

Must not have any known or suspected allergies to any medication or vaccines

Must not have received (attenuated) a live vaccine in the past month or plan to be vaccinated of live (attenuated) vaccine during the trial.

Must be able to physically attend the study visits at the research site.
Key Study Details 
The study team can explain the research study in its entirety but some study details are:
There are 2 individual research studies recruiting healthy participants. 

It is important to note that the participants in this research study may not get any therapeutic benefits from the study treatment.

Participation in this study may involve up to 6 in-house stays at the research centre as well as follow-up visits.
About the Research Centre: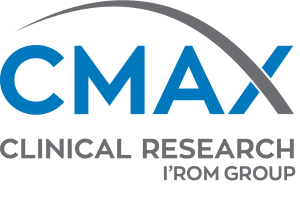 CMAX Clinical Research 
CMAX is one of Australia's largest and most experienced Phase I-II clinical trial units. Centrally positioned in Adelaide, South Australia, CMAX is located opposite the Royal Adelaide Hospital and adjacent to the innovative BioMed City precinct. Operating for more than two decades, CMAX conducts successful world-leading research for local and international clients, specialising in a range of early-phase trials and first-time-in-human studies.
Our expert team comprises full-time staff, many long-serving, and trained casual staff, which allows CMAX to operate 24 hours a day / 7 days a week. The team is proud that trials undertaken at CMAX have resulted in the advancement of global medicines and technologies, from cancer treatment and pain control to early warning bio-devices and hormone replacement therapies.
Please note:
Due to the current situation with the COVID-19 pandemic, the researchers would like to assure the participants that ensuring their safety as well as the safety of the study staff is of utmost importance.