Researchers Invite Men Aged 18 to 50 Years Old to Join This Study
Please note: This trial has finished recruiting and is not accepting new participants.
Research Centre: CMAX Clinical Research
Location: 18a North Terrace Level 5, Adelaide, SA, 5000, Australia
Lead Researcher: Dr. Jessica Gehlert
HREC: This study has been reviewed and approved by the Bellberry Human Research Ethics Committee
About the Study
Scientists conduct research to understand how new medications work. Current advancements in treatment options have been due to the continuous efforts of the scientific community. However, further research needs to be done so that society can further benefit from effective therapy options in the future. Healthy individuals are often asked to assist with the study of investigational therapies. 
Researchers are exploring a potential treatment for Acromegaly and are inviting healthy men to help out. Acromegaly is a hormonal disorder in which the pituitary gland produces too much growth hormone. The potential treatment is a medication called Lanreotide. Lanreotide is a medication that is licensed worldwide for the treatment of Acromegaly. In Australia, Lanreotide is licensed to be given through an injection. The potential treatment is given through a more convenient manner for both the patients and caregivers. Overall, researchers seek to enhance the quality of life of people who have Acromegaly.
Why Participate? 
Participants will be contributing valuable information that may benefit those with Acromegaly in the future.

Participants will be compensated for participating in this study. Compensation will only be provided to eligible participants who complete the study.

Participants will be helping to advance medical research.
Your Rights
If you decide to participate in the study and later feel that you no longer wish to be part of it, you can withdraw at any time.

Any information that you provide will be kept strictly confidential, except as required by law.

Qualified health professionals will monitor your health as it relates to the study.
Who Can Participate?
Men aged 18 to 50 years old who are generally healthy

Must weigh at least 50kg

Must not have high blood pressure and thyroid disease 

Must not have a history of substance dependency (i.e., recreational drugs) in the last 5 years

Must not have used nicotine-based products (including smoking tobacco, smokeless tobacco, and nicotine patches) at least 1 month before the informed consent

Must be able to attend 3 (consecutive) nights in-house stay and 10 follow-up visits and at the research site for over approximately 56 days
Key Study Details 
Participation in this study involves but is not limited to:
Taking the study treatment through an injection (a needle injection into the buttock).

Consuming meals provided by the study team during the 3 (consecutive) nights in-house stay.

Refraining from consuming

in excess

coffees, teas, soft drinks containing caffeine and energy drinks. The study team can further explain this. 
About the Research Center: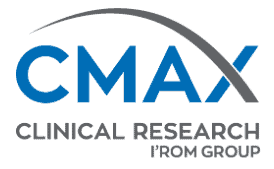 CMAX Clinical Research
CMAX is one of Australia's largest and most experienced Phase I-II clinical trial units. Centrally positioned in Adelaide, South Australia, CMAX is located opposite the Royal Adelaide Hospital and adjacent to the innovative BioMed City precinct. Operating for more than two decades, CMAX conducts successful world-leading research for local and international clients, specialising in a range of early-phase trials and first-time-in-human studies.
Please note:
Due to the current situation with the COVID-19 pandemic, the researchers would like to assure the participants that ensuring the safety of the participants as well as the study staff is of utmost importance.