Researchers Seek Healthy Adults Aged 65 to 80 Years Old
Research Centre: Faculty of Health and Medical Sciences – The University of Adelaide
Location: Corner of North Terrace and George Street, Adelaide, SA, 5005, Australia
Lead Researcher: Professor Karen Jones
Ethics Committee: This study has been reviewed and approved by the Central Adelaide Local Health Network Human Research Ethics Committee
Background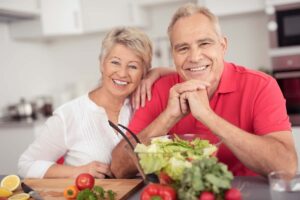 An excessive drop in blood pressure after a meal, known as postprandial hypotension (PPH), is common among older people and people with diabetes. Currently, there is no satisfactory treatment for this condition. 
This study aims to investigate  the effects of a gut hormone, glucose-dependent insulinotropic polypeptide (GIP), on the rate of stomach emptying, changes in blood pressure, blood sugar levels, blood flow to the gut and oral sugar absorption in healthy older adults. Understanding the role of GIP in PPH will allow researchers to introduce better therapies for this condition. 
Interested participants must be between the ages of 65 to 80 years old. They must be generally healthy. Participants must comply with all the study requirements for over approximately 5-6 weeks.
Why Participate? 
You may contribute valuable information that may help those experiencing postprandial hypotension.  

You will receive an honorarium of $20/hour (~ $380 for the entire study.

You will be helping to advance medical research.
Your Rights
If you decide to participate in the study and later feel that you no longer wish to be part of it, you may withdraw at any time.

Your records relating to this study and any other information received will be kept strictly confidential, except as required by the law.

Qualified health professionals will monitor your health as it relates to the study.
Who Can Participate?
Healthy men and women aged 65 to 80 years old.

Able to attend 4 visits (1 screening visit and 3 study visits) at the research site over a period of 5-6 weeks.

Please note the following:

The screening visit will only take 1 hour to complete.

Each study visit will take approximately 6 hours to complete.
About The Research Centre:
University of Adelaide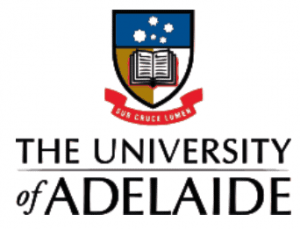 The University of Adelaide is one of Australia's most research-intensive institutions. With world-leading researchers, modern facilities and an innovative culture, we're committed to delivering research that is highly valued by our local and global communities.
Please note:
Due to the current situation with COVID-19 pandemic, the study team would like to point out the following:
The research site does not treat COVID-19 patients and/or suspected COVID-19 patients.

The research site's waiting area is spacious enough that participants will not be within close proximity to each other.

Hand sanitiser is available at the research site.

The research staff adheres to strict hygienic practices as well as other safety measures to prevent the spread of COVID-19. 

Any staff suspected to have COVID-19, or has come into contact with someone who has COVID-19, will automatically undergo a voluntary quarantine for 14 days.

Interested participants will not be left waiting for a long period of time and will be quickly attended to. 

Parking is available close to the research site.

The research site/institution is taking all precautionary measures to ensure the safety of the study participants.